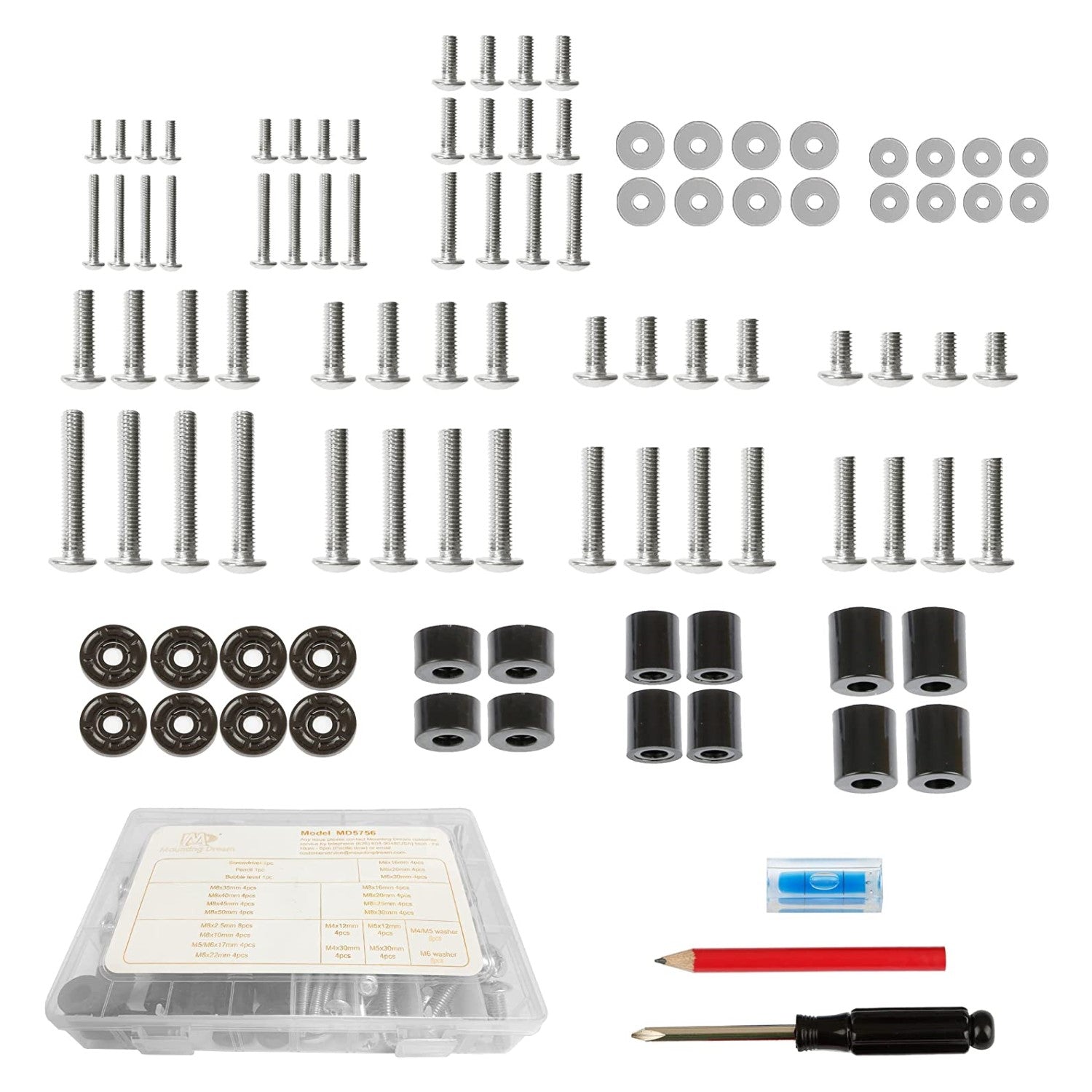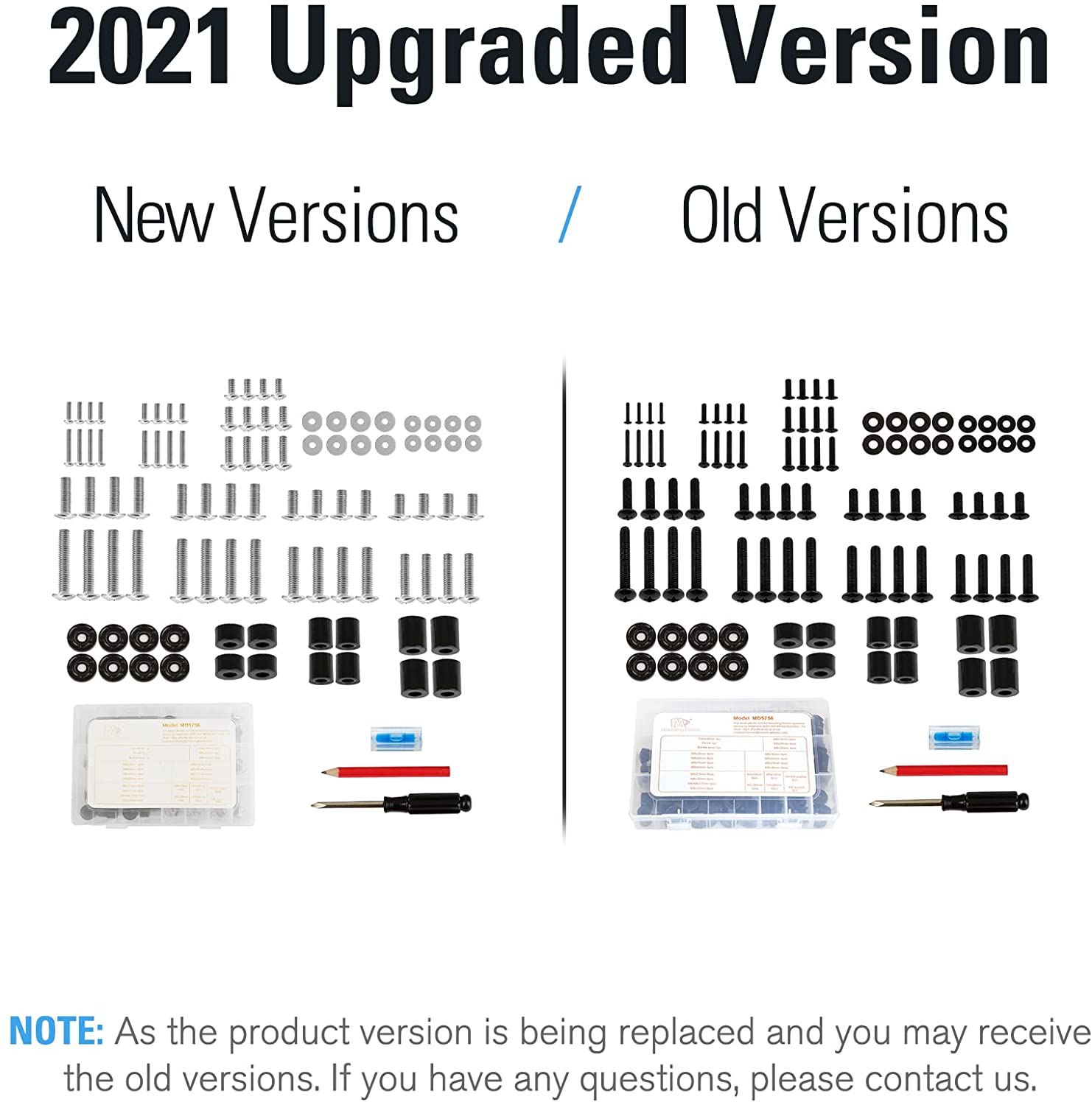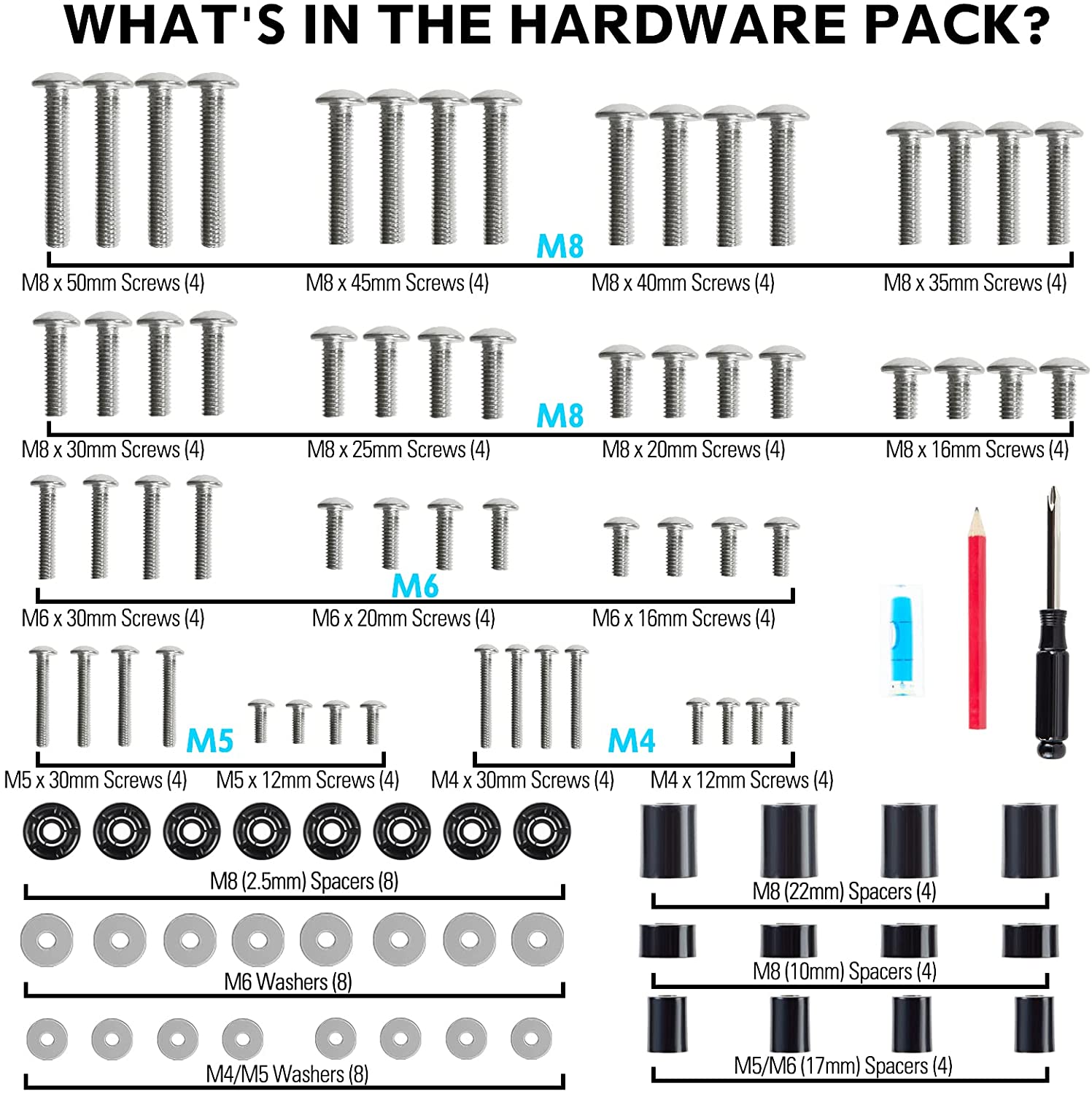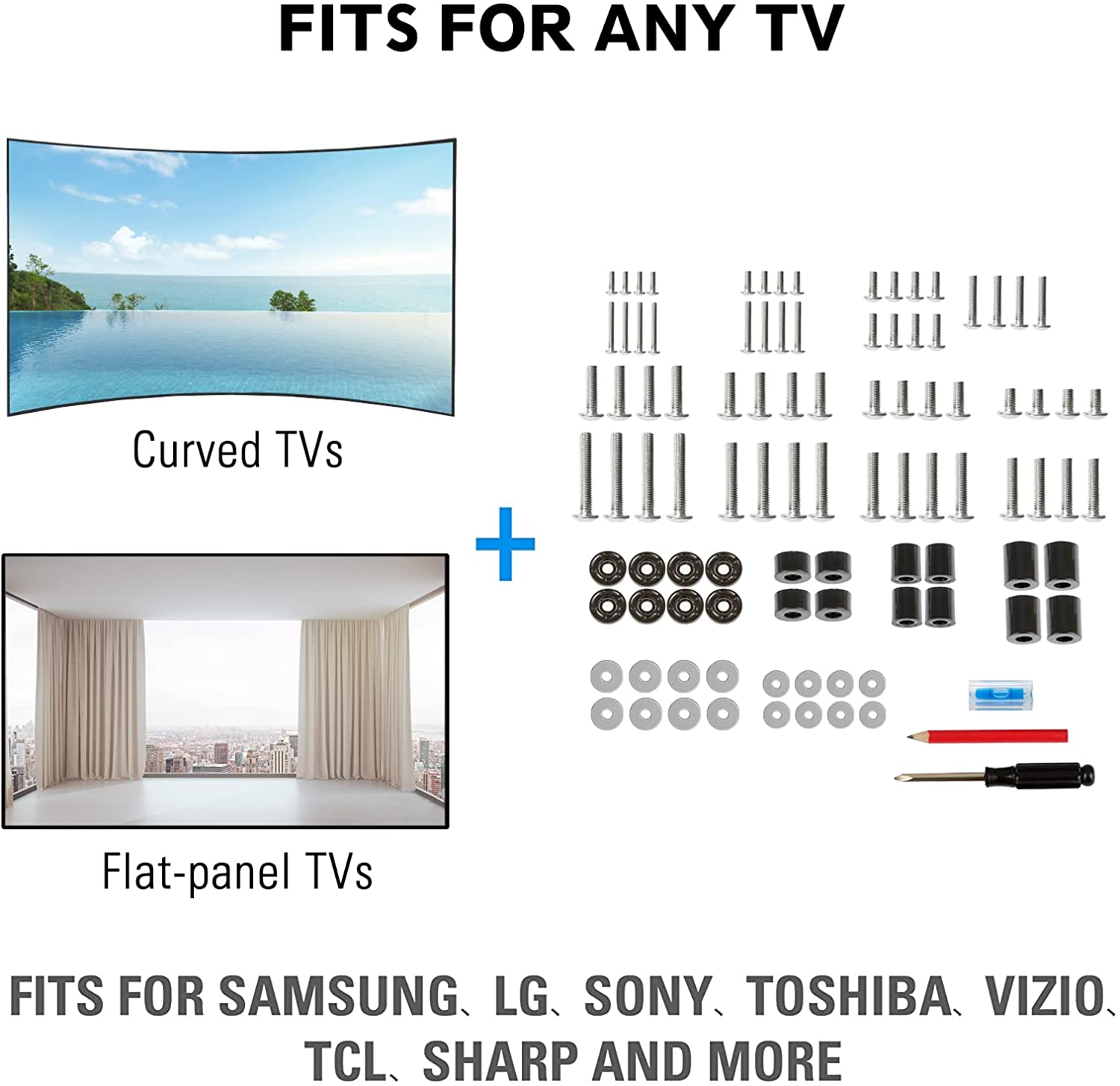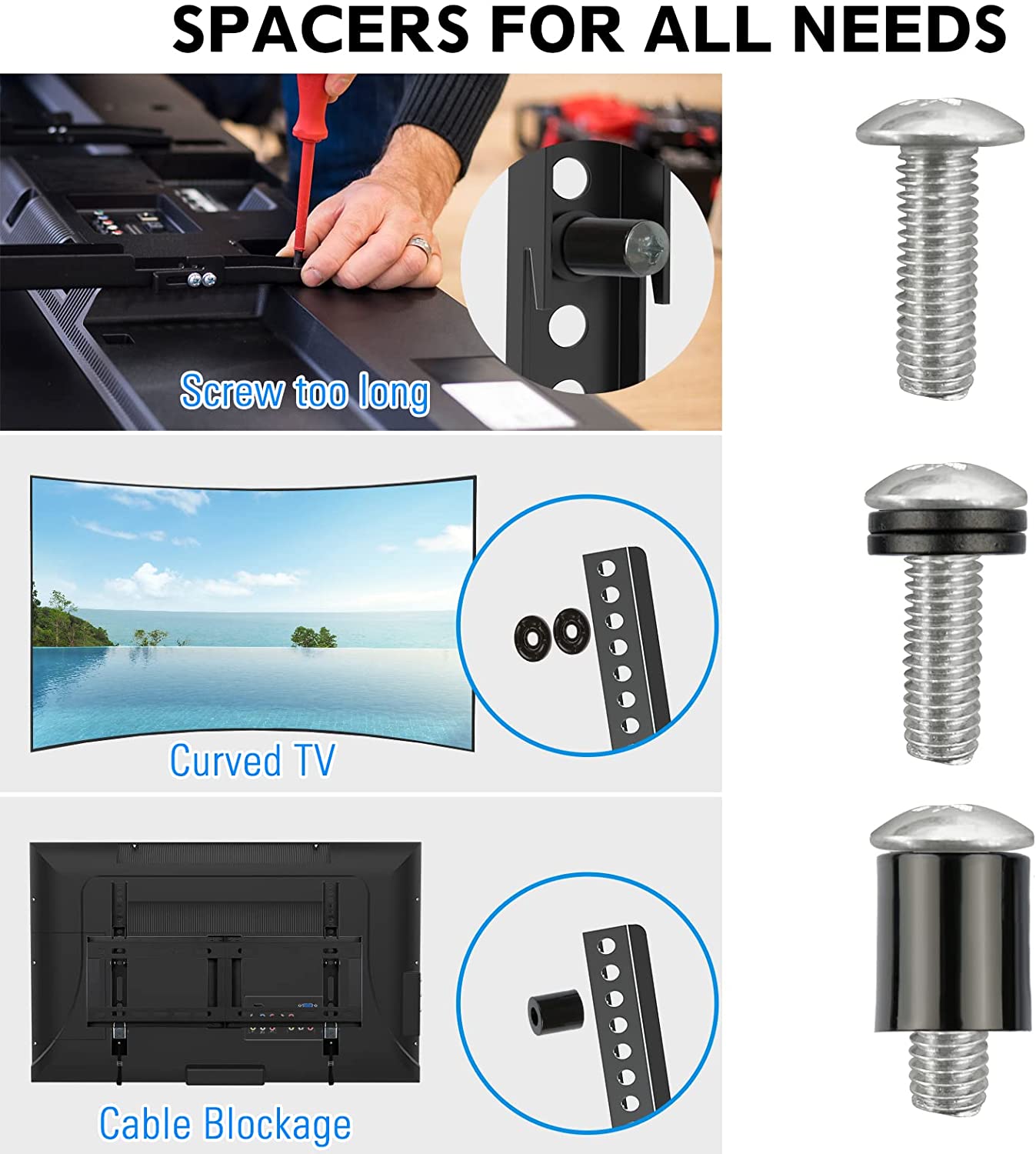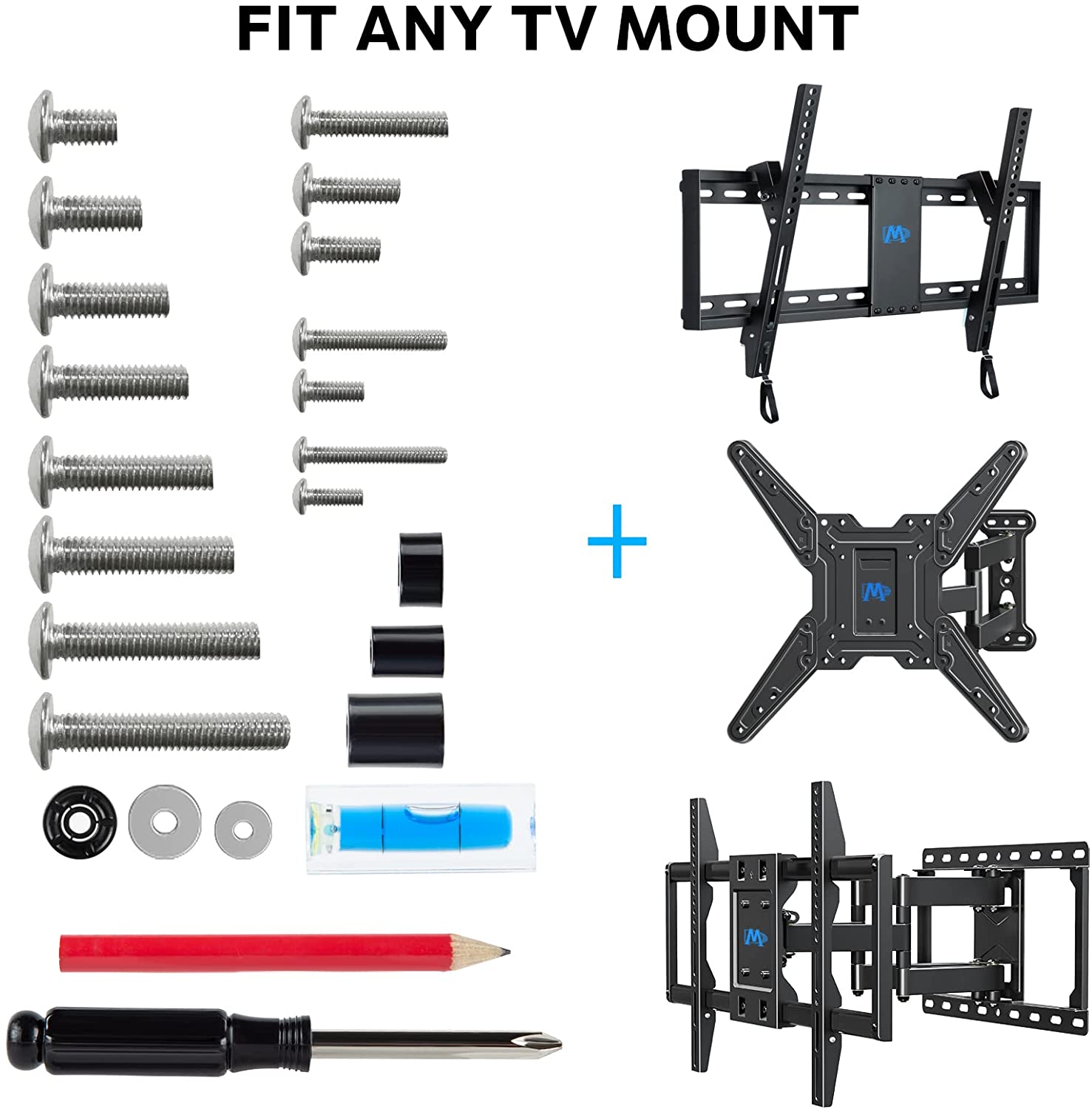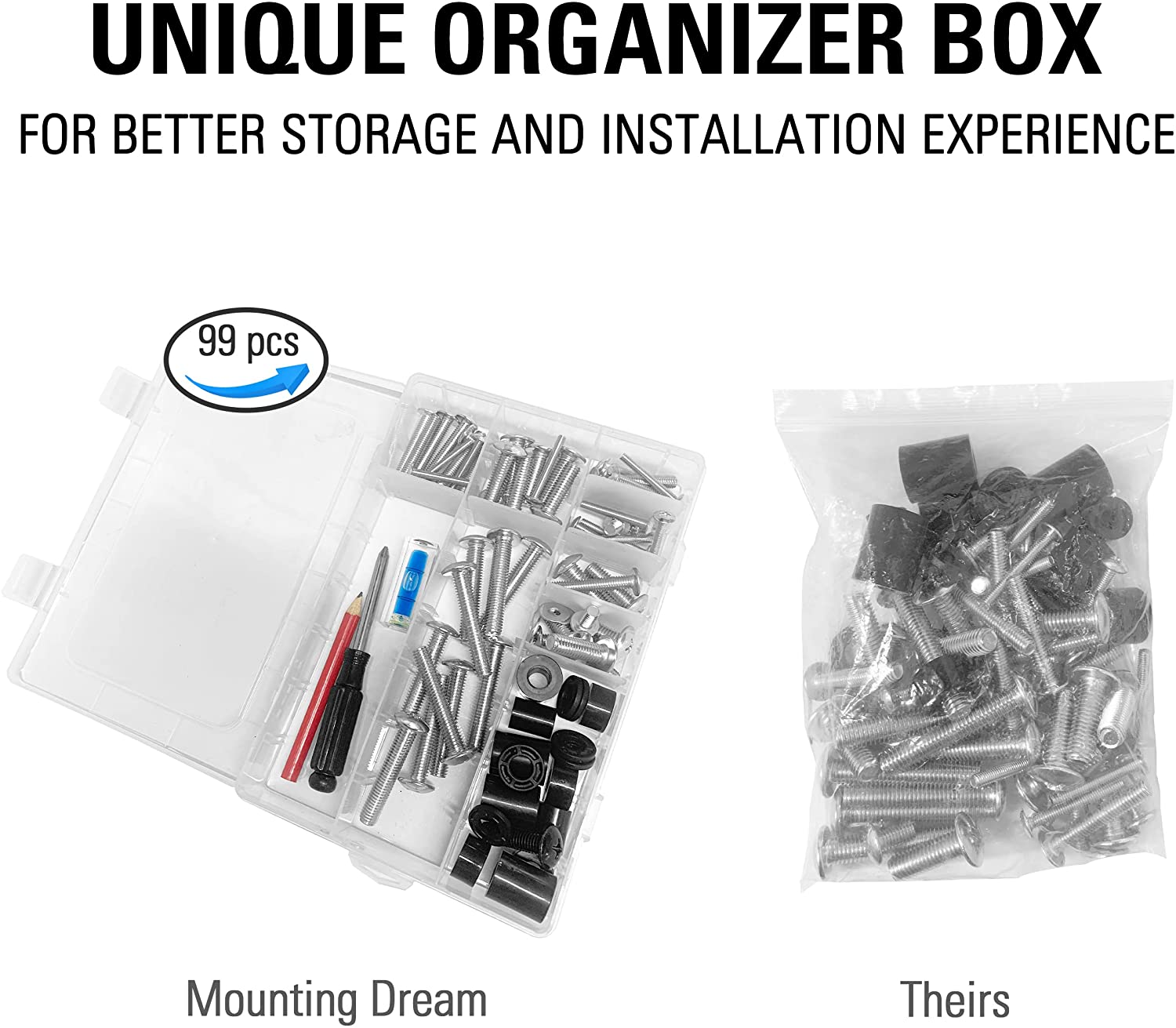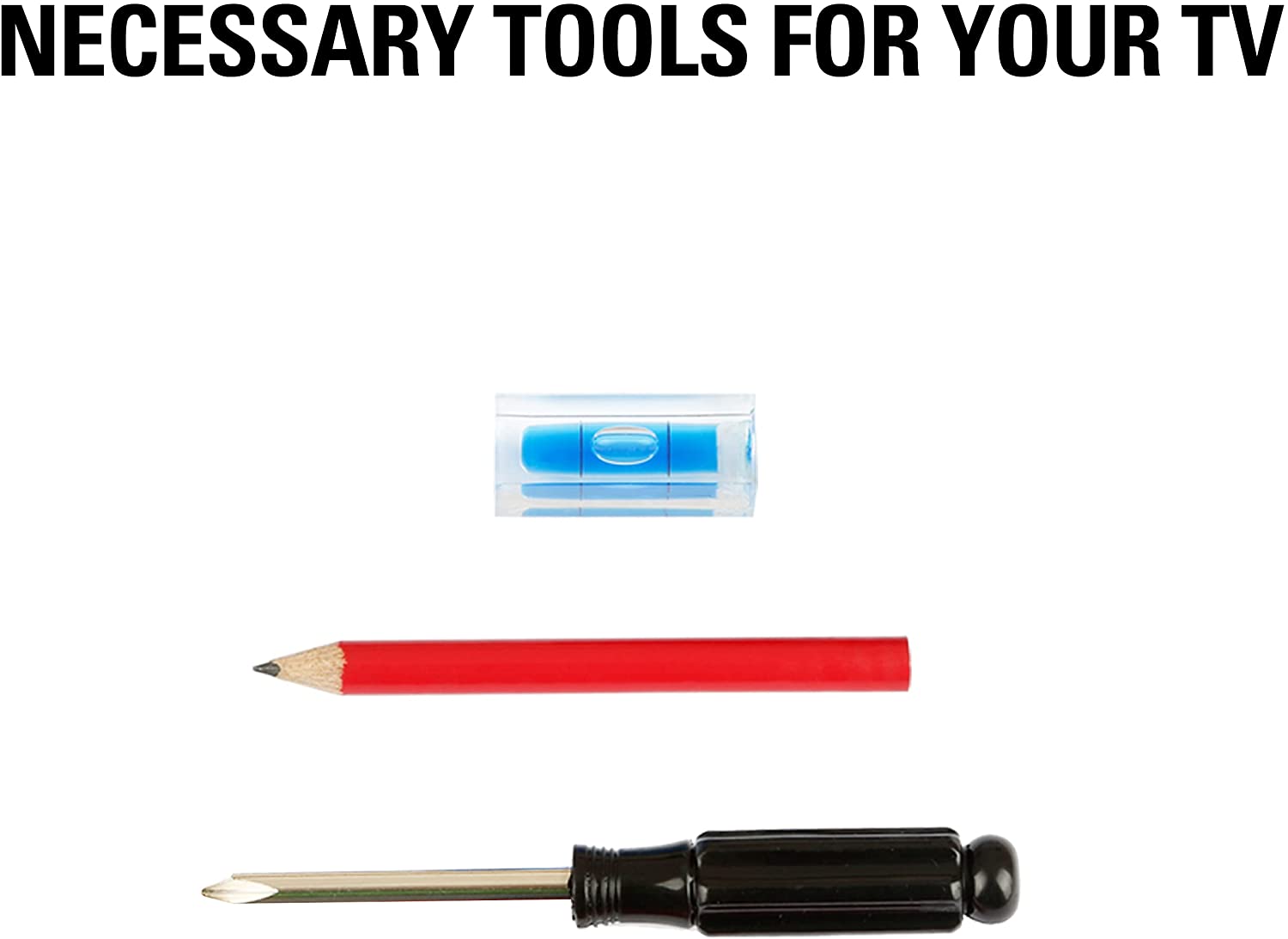 Regular price

Sale price

$14.99

Unit price

per
All you need in one box
Mounting Dream TV mount hardware kits come with everything you'll need to attach your TV to your TV mount. Universal kit ensures compatibility for TVs up to 82", including M4, M5, M6, and M8 TV screws, washers & spacers. It works with all TV brands: Samsung, LG, Toshiba, Panasonic, Sony, Vizio, TCL, Sanyo, Insignia, Sharp, Philips, Hitachi, Polaroid, RCA, JVC, Apex, Daewoo, Pioneer, Hisense, etc.
Better classification in an organizer box
Different sizes of TV screws, washers & spacers are assorted by Plastic Divided Storage Case with specific dimensions to make mounting easier. The TV mount screw kit includes the necessary Philips Screwdriver, pencil, and bubble level to help finish your installation.
What is included in the package?

M4 x 12mm Screws (4) M4 x 30mm Screws (4)

M5 x 12mm Screws (4) M5 x 30mm Screws (4)

M6 x 16mm Screws (4) M6 x 20mm Screws (4)

M6 x 30mm Screws (4) M8 x 16mm Screws (4)

M8 x 20mm Screws (4) M8 x 25mm Screws (4)

M8 x 30mm Screws (4) M8 x 35mm Screws (4)

M8 x 40mm Screws (4) M8 x 45mm Screws (4)

M8 x 50mm Screws (4) M4/M5 Washers (8)

M6 Washers (8) M5/M6 (17mm) Spacers (4)
M8 (2.5mm) spacers (8)

M8 (10mm) spacers (4)

M8 (22mm) Spacers (4)

Philips Screwdriver (1)

Bubble Level (1)

Pencil (1)