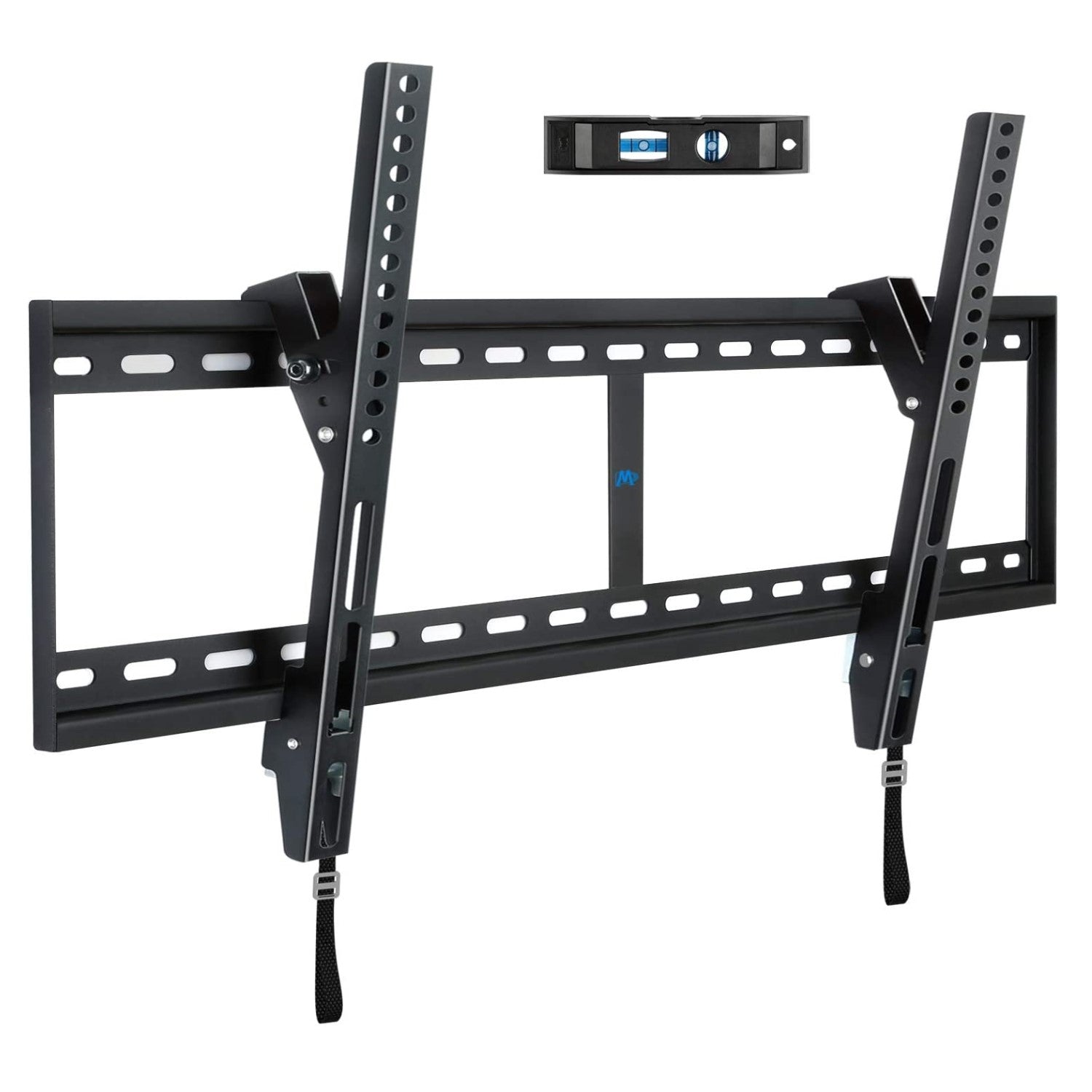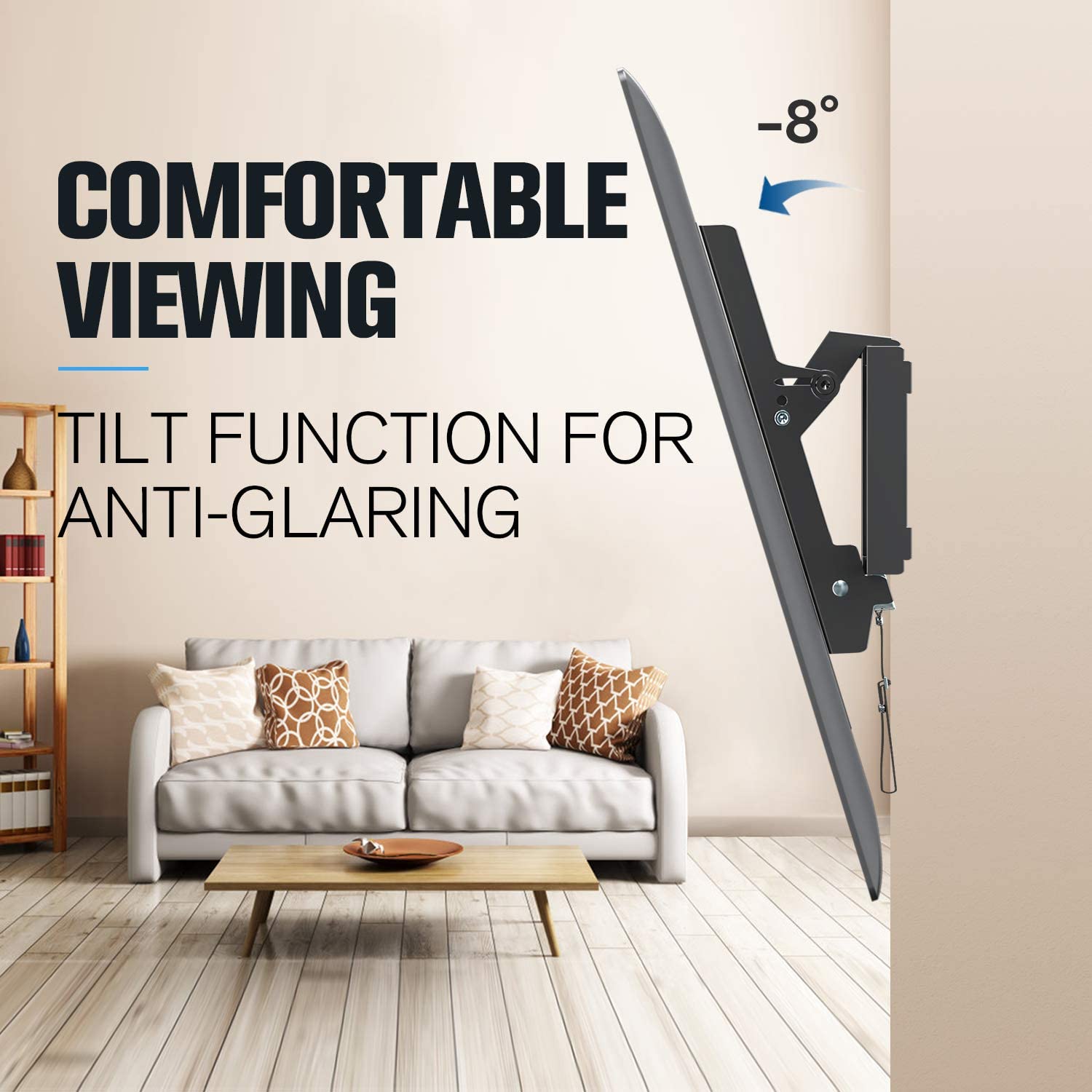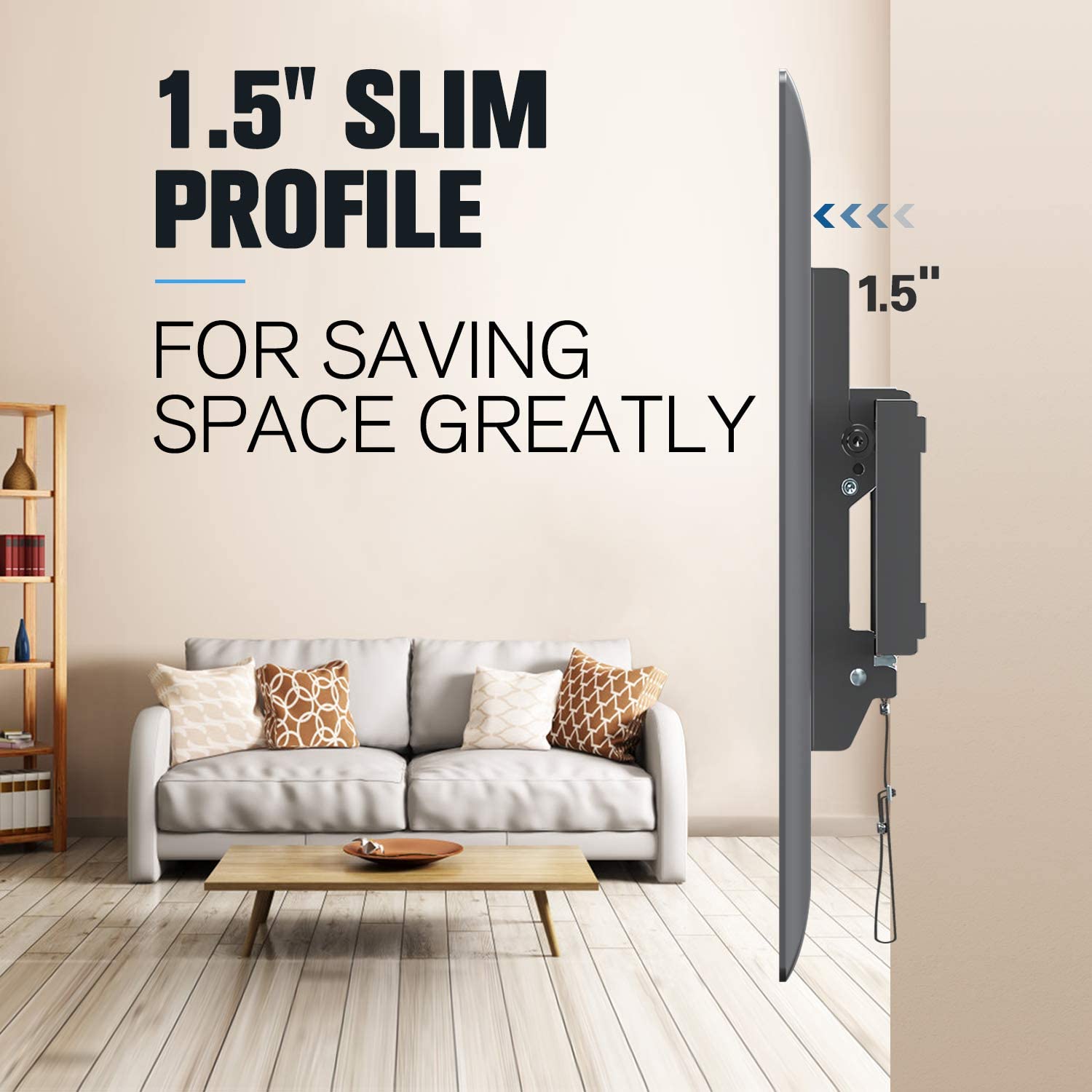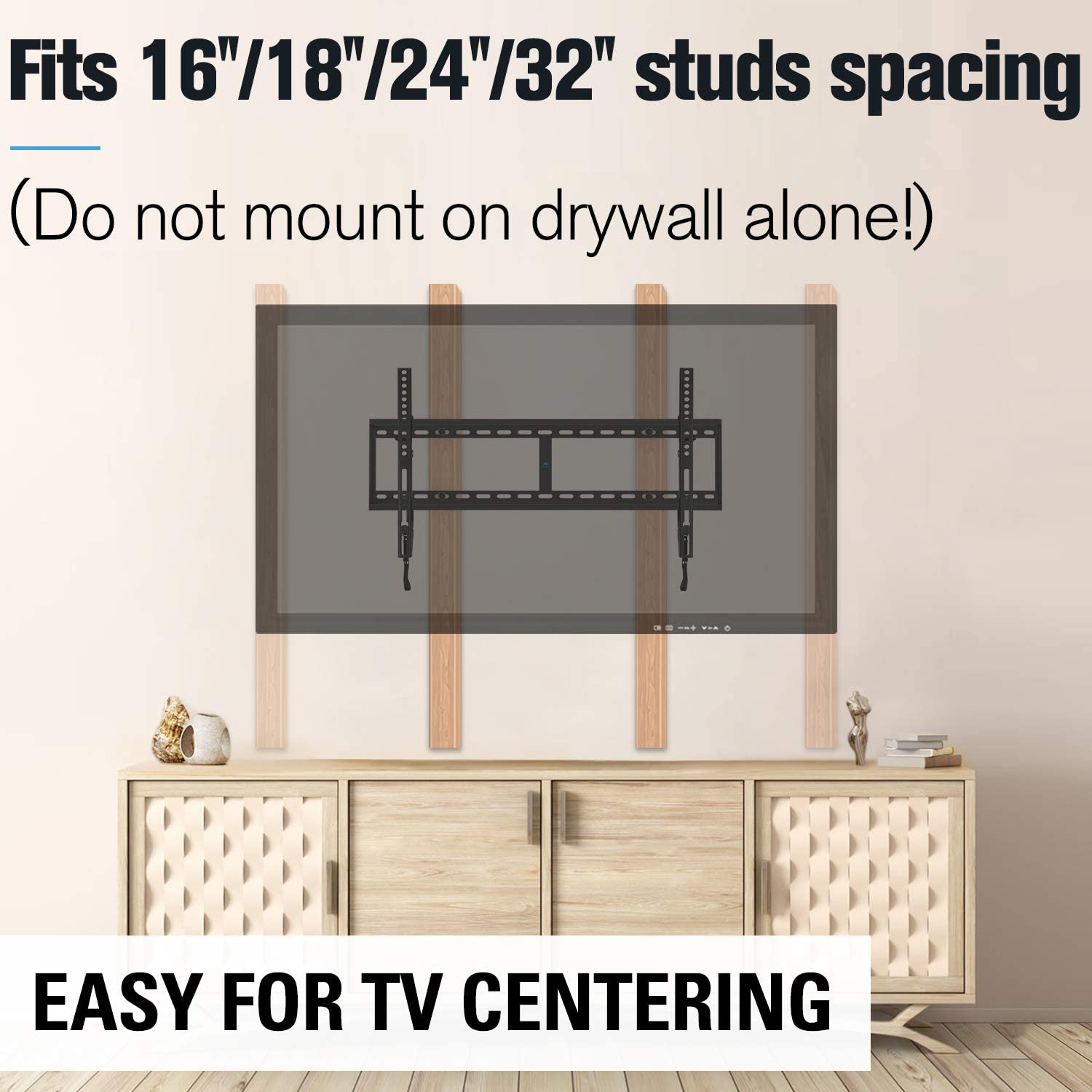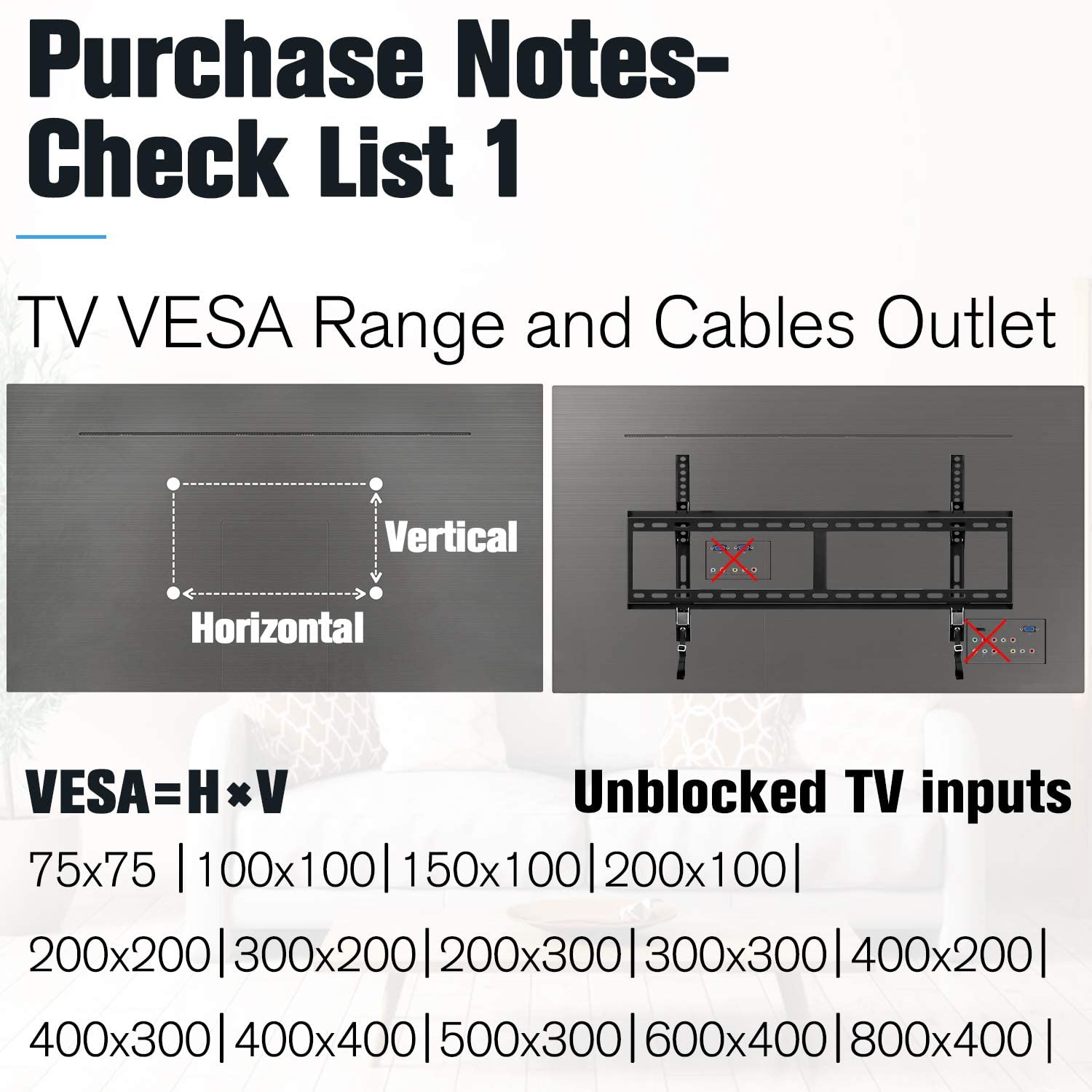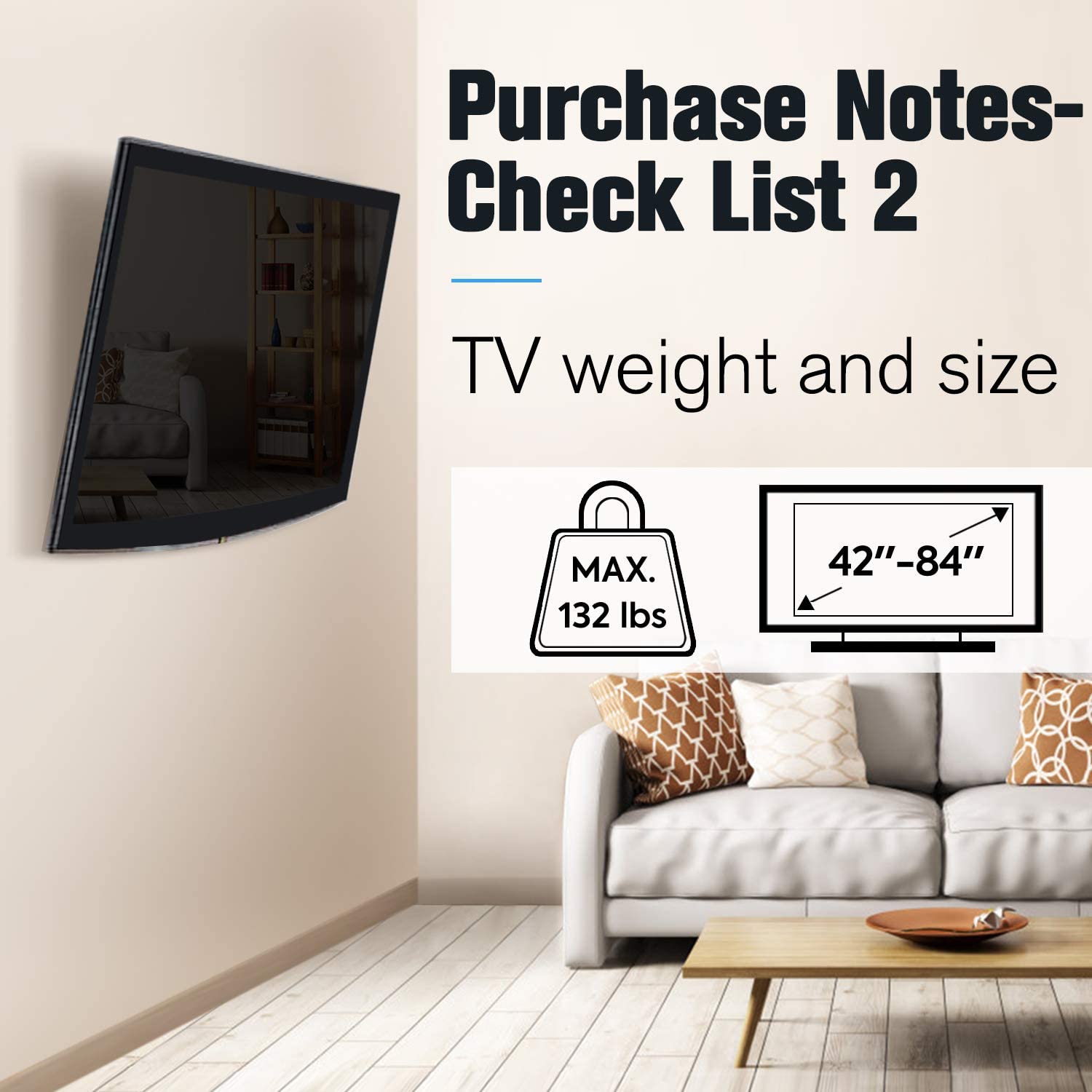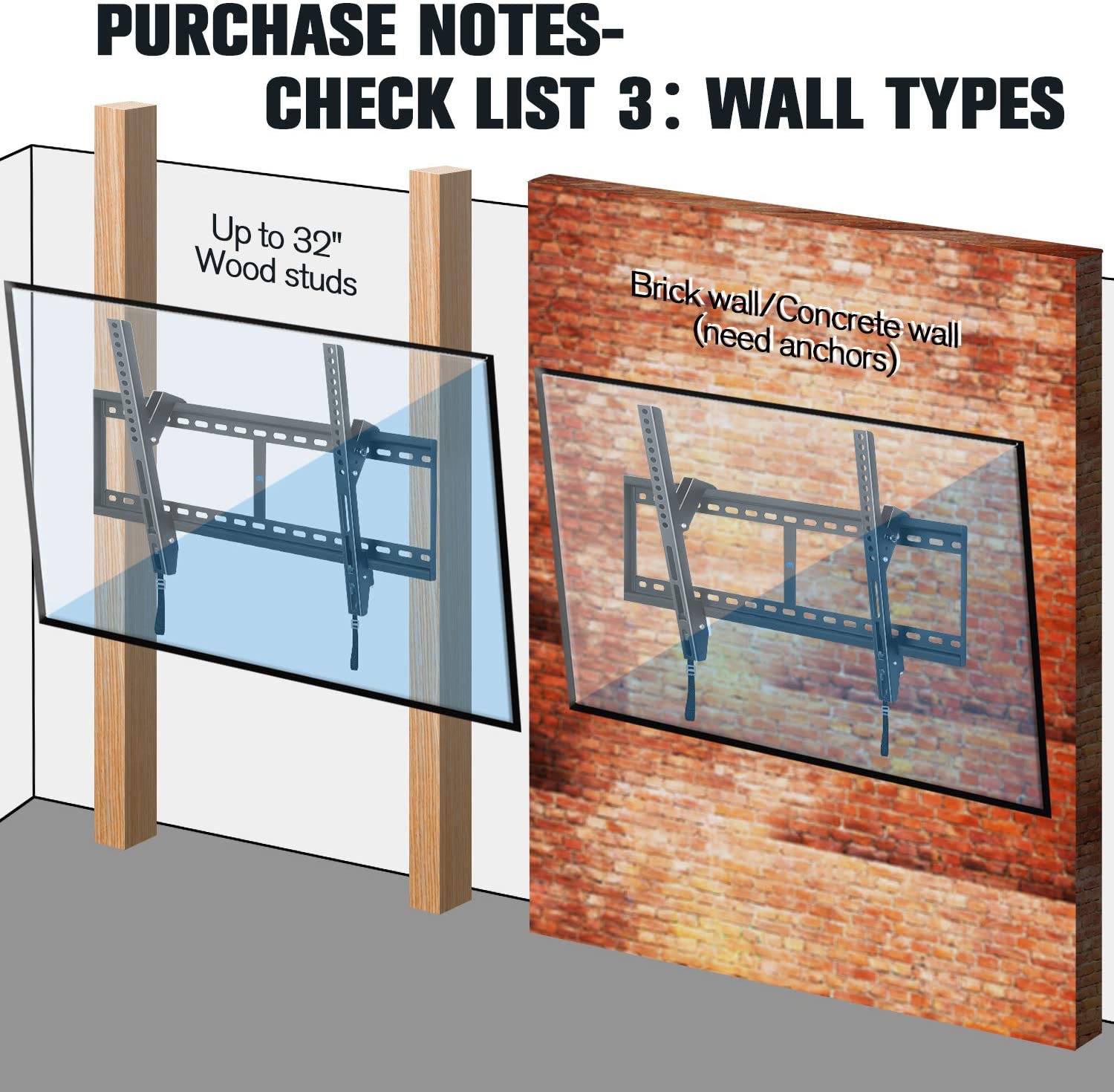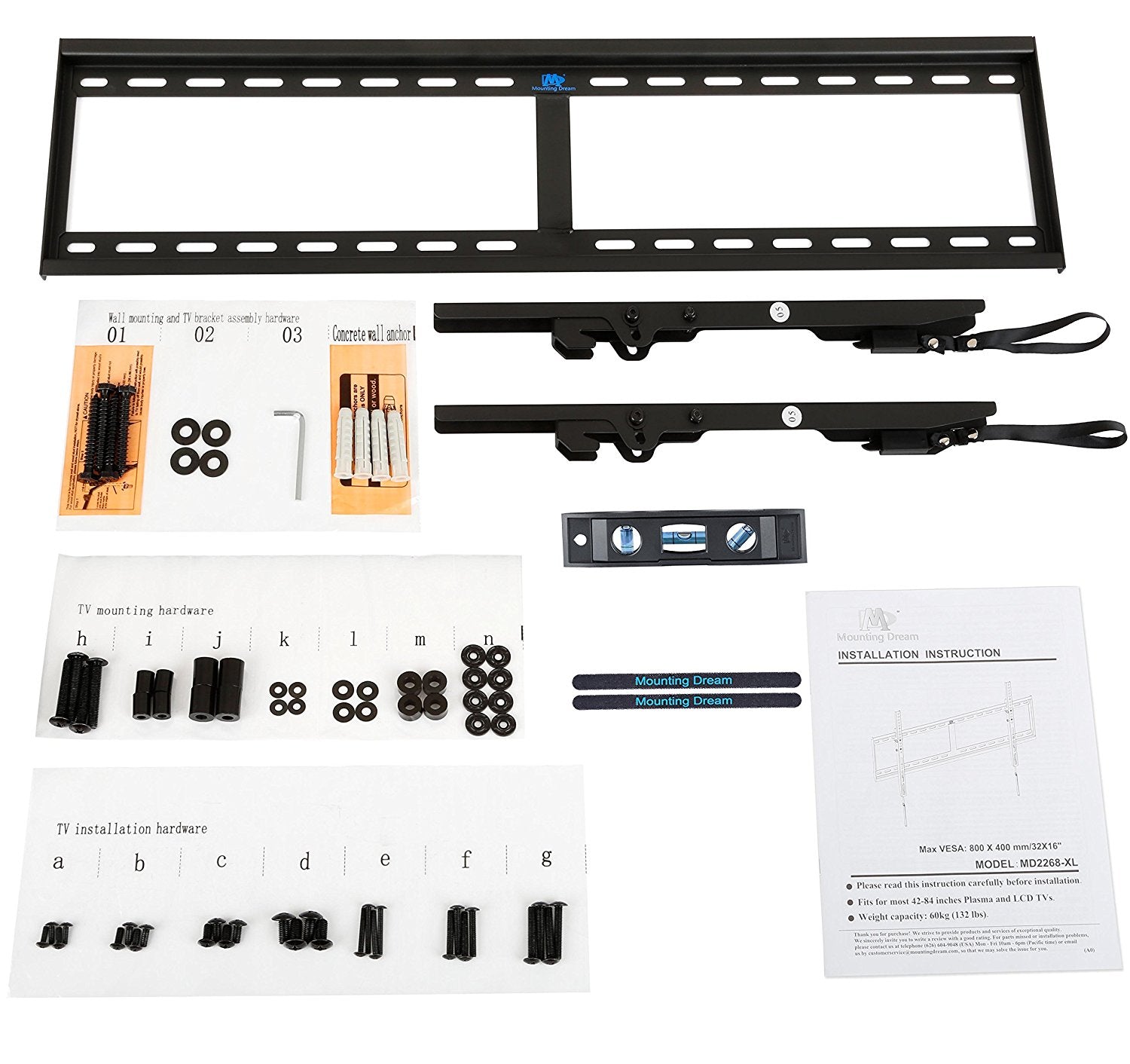 Regular price

Sale price

$43.99

Unit price

per
| | |
| --- | --- |
| Model | MD2268-XL |
| Type | Tilting TV wall mount |
| VESA pattern | 200x100mm​ to 800x400mm |
| Weight capacity | 132 lbs. |
| TV size | 42''-84'' |
| Tilting | 8° down |
| Low profile | 1.5'' |
| Installation | Dual wood stud up to 32'' or concrete wall |
| Product Weight | 6.54 lbs. |
| Shipping Dimensions | 33.2 x 4.6 x 1.9 inches |
| Warranty | 10 years |
Mounting Dream MD2268-XL is a tilting TV wall mount for most 42-84'' large screen TVs supporting up to 132 lbs. If your house has a large wood stud spacing MD2268-XL with a 32 inch wall plate is a perfect choice.
Large 84 inch TV wall mount
MD2268-XL Large TV wall mount is compatible with 42''-84'' large flat or curved TVs. It is designed to hold a TV weighing up to 132 lbs. with a VESA hole pattern from 75X75mm to 800X400mm. LG? Samsung? Vizio? Hisense? Sony? It can work with them and more.
Tilting TV wall mount reduces glare
Capable of tilting up to 8°, this tilting TV wall mount MD2268-XL is for comfortable viewing. A tilt mount is a better solution if you need to mount your TV above your eye level. You can tilt the TV down to reduce reflections from windows or natural lights. Thus, you can eliminate the strain on your neck and eyes. When you do yoga on the floor, tilt the TV down so you can watch exercise videos clearer.
Tilt TV mount with a slim profile
Another benefit you will get from a tilt TV mount is its low profile. MD2268-XL sits 1.5'' to the wall when it is not tilted. With the slim low profile, the TV mount is almost invisible after your hang your TV up. Your TV will be like floating on the wall. It will definitely create a sleek look on the wall and for the whole room. You can get immersive in your favorite show without being distracted by messiness.
Tilt TV wall mount for TV centering
Tilt TV wall mount MD2268-XL has a one-piece 32'' wall plate, which can be used on more wood stud spacings, including 16'', 18'', 24'', 32''. The wall plate can be mounted on the off-center wood stud to create more room on the left or right side, and TV brackets can be hung to it with more placements. The TV can be adjusted left or right to the center for easy centering. The wall plate has 2 open spaces which will not block the inputs when installing it.
Easy to install large TV wall mount
Large TV wall mount MD2268-XL is pretty easy to install. The package comes with the necessary hardware and bolts. The one-piece wall plate requires no assembly at all. Installation takes 3 steps to complete. Step 1, mount the wall plate to the wall.  Step 2: Attach TV brackets to the TV. Step 3: Hang the TV on the wall plate.
Installation Notice
Do not install the tilt wall mount into hollow walls such as drywall/stucco/plaster/sheetrock walls which are not safe and not recommended. Only recommended to install it into wood studs or "solid" brick/stone/concrete blocks. Concrete wall anchors will be sent if needed.
Package includes:
1 pcs wall plate; 2 TV brackets; all screws in label bag; bubble level; allen key; cable ties; a guide manual in 6 languages.
Customer support:
At Mounting Dream, we are online to reply to your questions through email 7 days per week and we can answer your phone from Monday to Friday. Don't know what product to choose, problems occurred when installing, parts missing or any issues, feel free to contact us. We are more than happy to help solve your problems and doubts.
Customer support email (7 days per week): support@mountingdream.com
Bulk purchase email (7 days per week): sale@mountingdream.com
Phone number (10 am-6 pm, Monday to Friday): (626) 604-9048
Tiltable tv wall mount
High quality, heavy duty materials
Easy installation
Easy installation with thorough instructions. Includes a level and all necessary bolts, washers and spacers for many different TV models. Thanks!
Great purchase
The whole process was above my expectations. Found this company thru independent reviews on multiple tech sites. Ordering, shipping, delivery was fast. Packaging was good, not overkill like mostly found today. Instructions were simple, easy to inderstand and parts well labeled. Product is well constructed and strong, even hardware was quality, not cheap. Very satisfied with purchase, recommend highly.
75" tv mount
The tv mount was great, only thing we were concerned about was there is one middle position to mount it on the wall. Just a right and left sides. We ending up drilling a hole through the metal mount to catch another stud in our wall for our 75" tv. Other than that it was easy to install and works great.
Worked for me
Simple and easy to install.