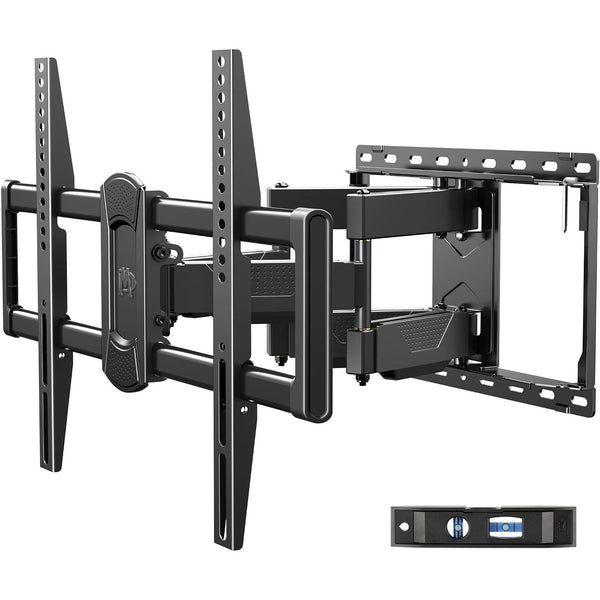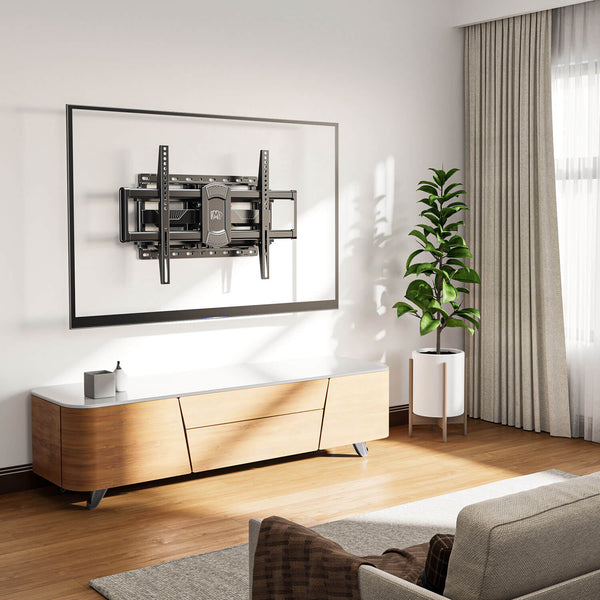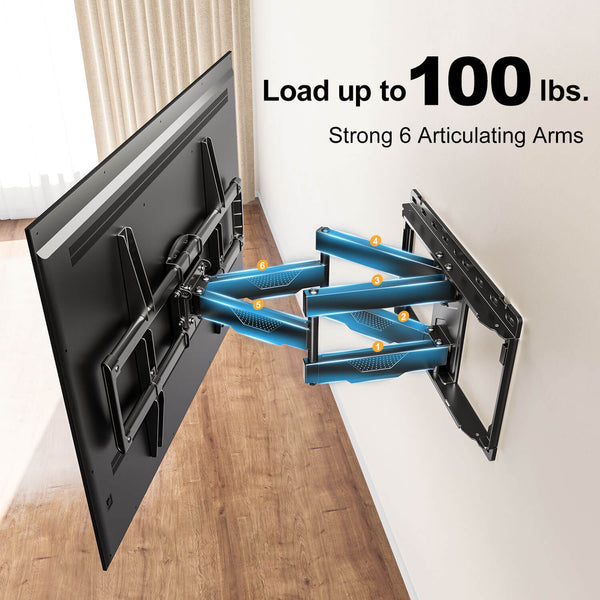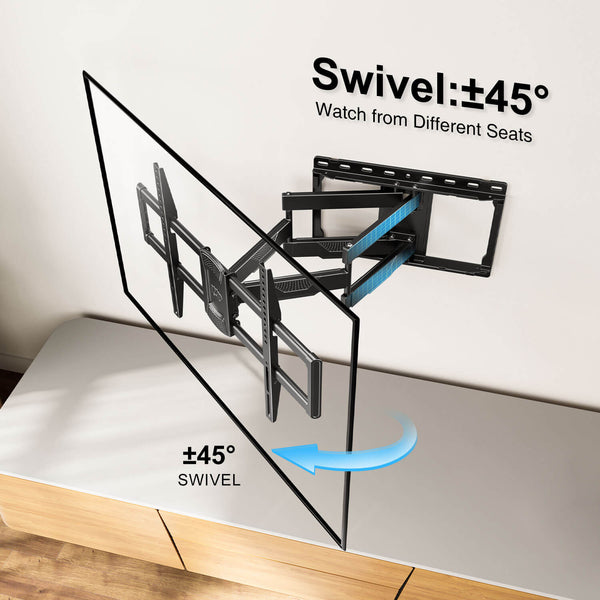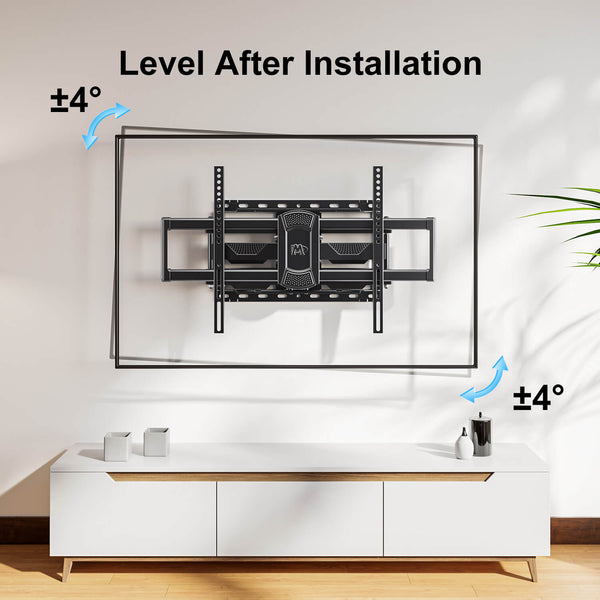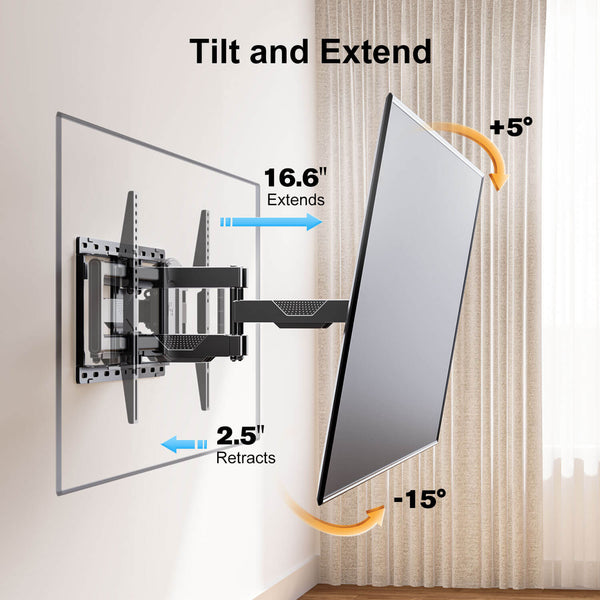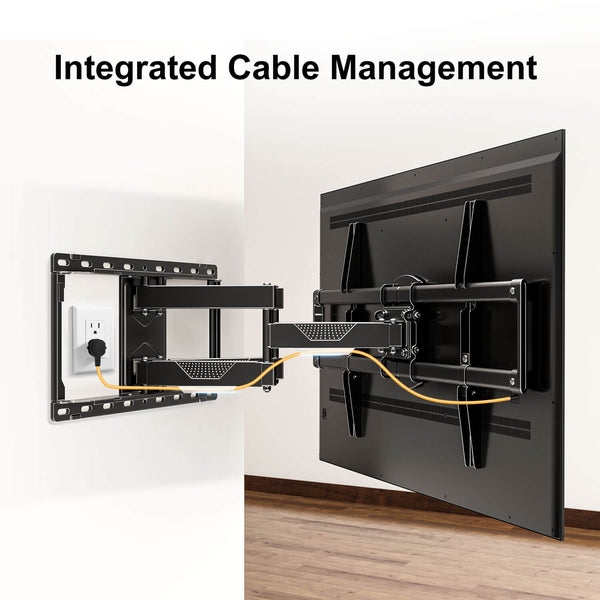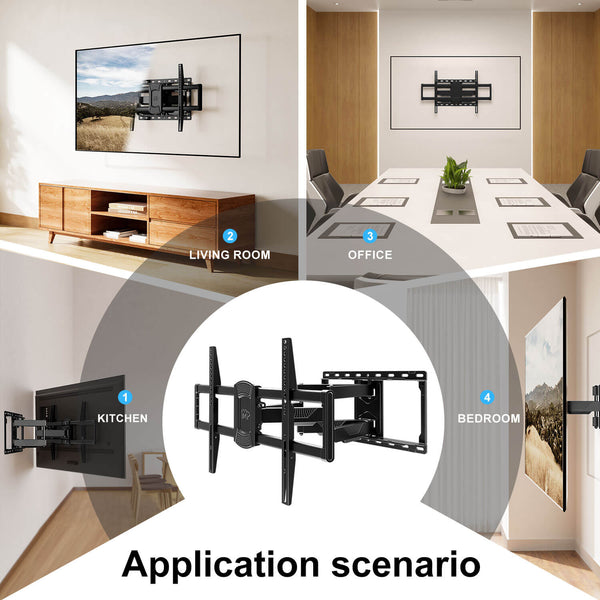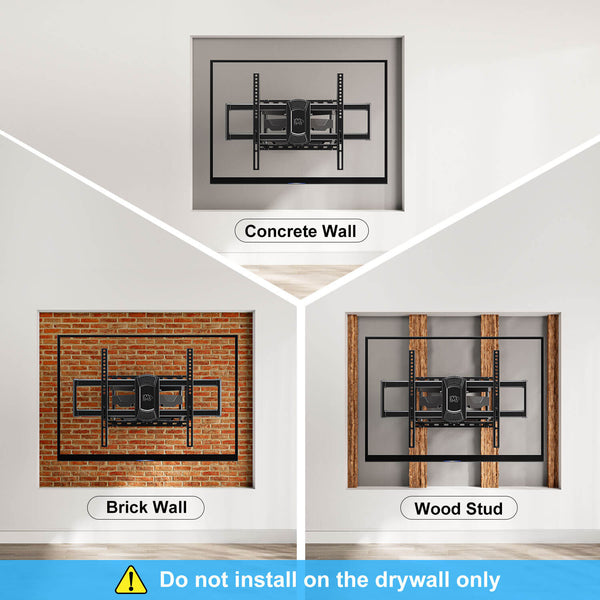 Regular price

Sale price

$55.99

Unit price

per
Model
MD2617
Type
Full motion TV wall mount
TV size
42''-84''
VESA pattern
200×100mm to 600×400mm
Weight capacity
100 lbs.
Swivel
45° left or right
Tilting
5° up and 15° down
Extension
2.5''-16.6''
Leveling
4°
Material
Cold Rolled Steel
Installation
Dual wood stud or concrete wall
Product Weight
13.75 lbs.
Shipping Dimensions
17.95 x 12.71 x 3.9 inches
Warranty
10 years
Mounting Dream MD2617 is a swivel TV mount with a simple and sleek design can blend seamlessly with your TV and the home décor.
Universal TV wall mount

 
This TV wall mount is suitable for large TVs up to 84" under 100 lbs. It is compatible with VESA up to 600x400mm. This TV wall mount works with most TV brands, including TCL, Samsung, SONY, VIZIO, LG, Panasonic, Toshiba, Sharp, Philips, Element, Sceptre, Hisense, Insignia, Roku, etc.
Swivel TV mount
Mounting Dream swivel TV mount MD2617 can free your TV from a fixed position. With a 16.6" extension from the wall, the full motion TV mount enables you to adjust the TV flexibly. It allows the TV to swivel 90 degrees from left to right and enables you to watch the TV from different angles. It also can tilt the TV 20° forward and 5° backward to reduce the glare from light. With a 2.5'' low profile, this full motion mount positions the TV close to the wall to create a streamlined look.
Heavy duty TV wall mount
Mounting Dream heavy duty TV wall mount MD2617 meets all the safety requirements and owns UL certification. The wall mount is made from high-quality cold-rolled steel with strong 6 articulating arms, which can keep your TV stay safely and securely in place.
Full motion TV wall mount manages cables
The full motion TV wall mount comes with cable clips on the arm. Cables from the TV can be organized and hidden in the arm. Say goodbye to messy cables and embrace a decluttered space. The storage hole on the wall plate can store the Allen key. Next time when you want to adjust the TV mount, you can get the tool within reach.
How to install 
MD2617 is designed to be installation-friendly. Necessary screws hardware and clear instructions are included in the package. It can be mounted on a 16'' wood stud or concrete wall. Installation can be done in 3 simple steps. 1. Attach the TV brackets to the TV. 2. Install the wall plate to the wall. 3. Hang the TV on the wall plate. +/-4° post-installation adjustment allows perfect TV leveling even after installation.  
Package includes:
MD2617 swivel TV mount; all screws in label bag; An Allen wrench; a piece of wall template; a guide manual in 6 languages.
Feel free to contact us:
At Mounting Dream, our customer support is here to help 7 days per week. We are online to reply to your questions through email and we can answer your phone from Monday to Friday. How to choose, how to install, and which screws to pick - Feel free to let us know what we can help with.
Customer support email (7 days per week): support@mountingdream.com
Phone number (10 am-6 pm, Monday to Friday):  (626) 604-9048
Simple
So simple you can install it by yourself. Only need help when hanging the screen. High quality well buit
Exactly what I wanted. Very pleased
Super easy with 2 people
I was expecting the installation to be difficult but it was quick and a smooth process. I have a 65in and it works great. Being able to pull the tv out and angle it in multiple directions allows me to reconfigure my living room all the time lol
Fits a 70'' TV
Not bad at all! Very sturdy, easy to install with great instructions.wish it could tilt up and down but otherwise pretty good range of motion.
Have a 70' tv on it now in our basement and so far so good.
Solid, 100% functional
Theres nothing more to say, this product does exactly what it promises.