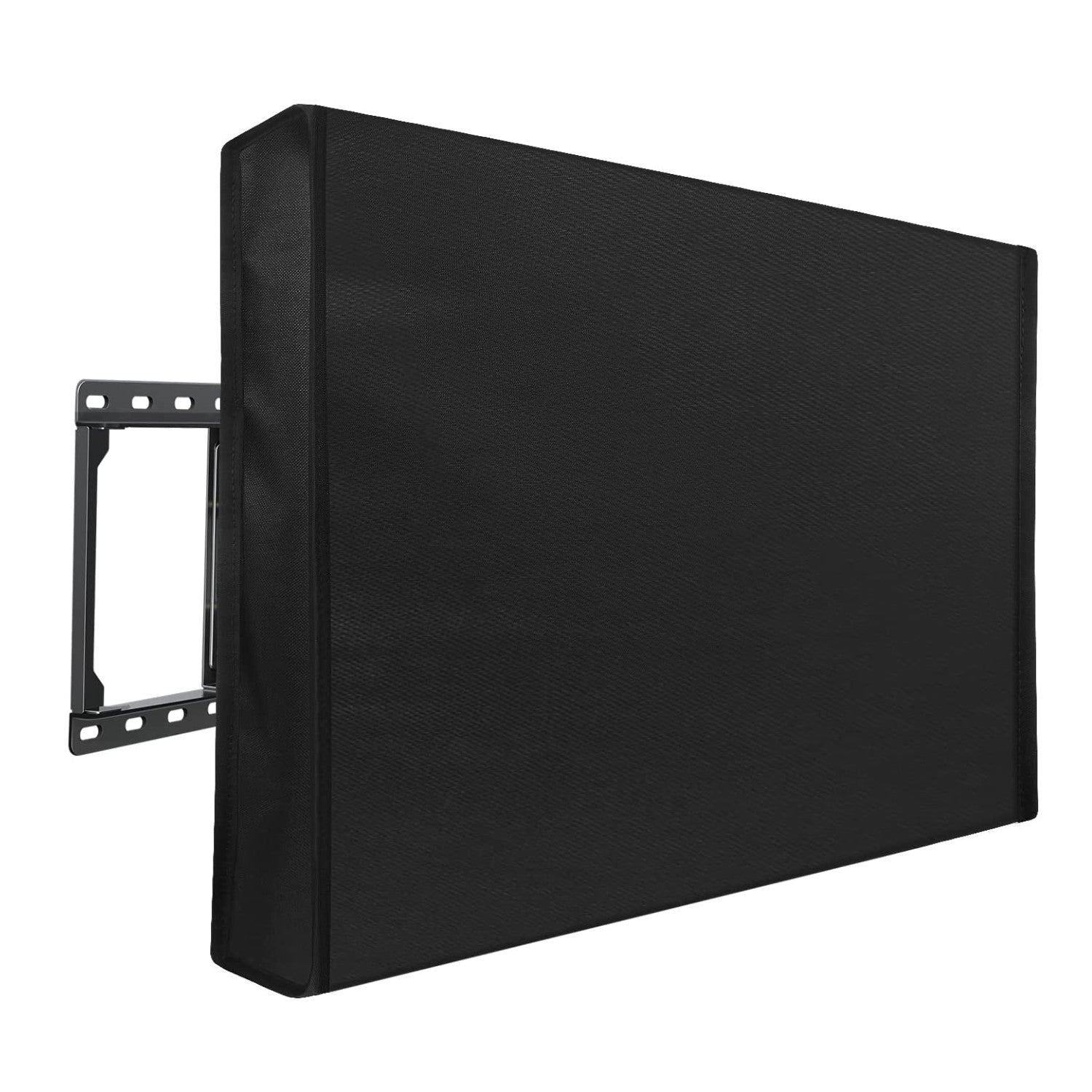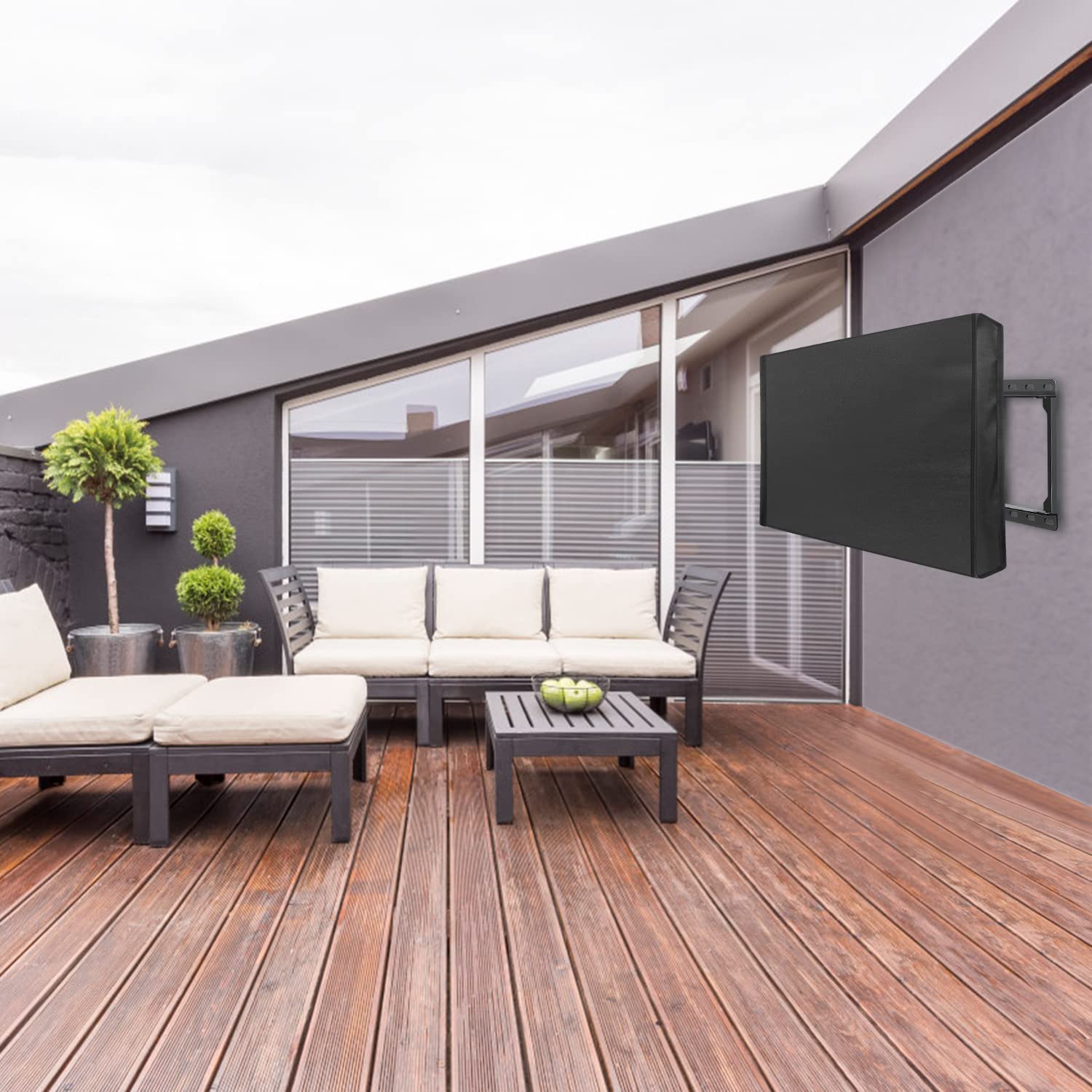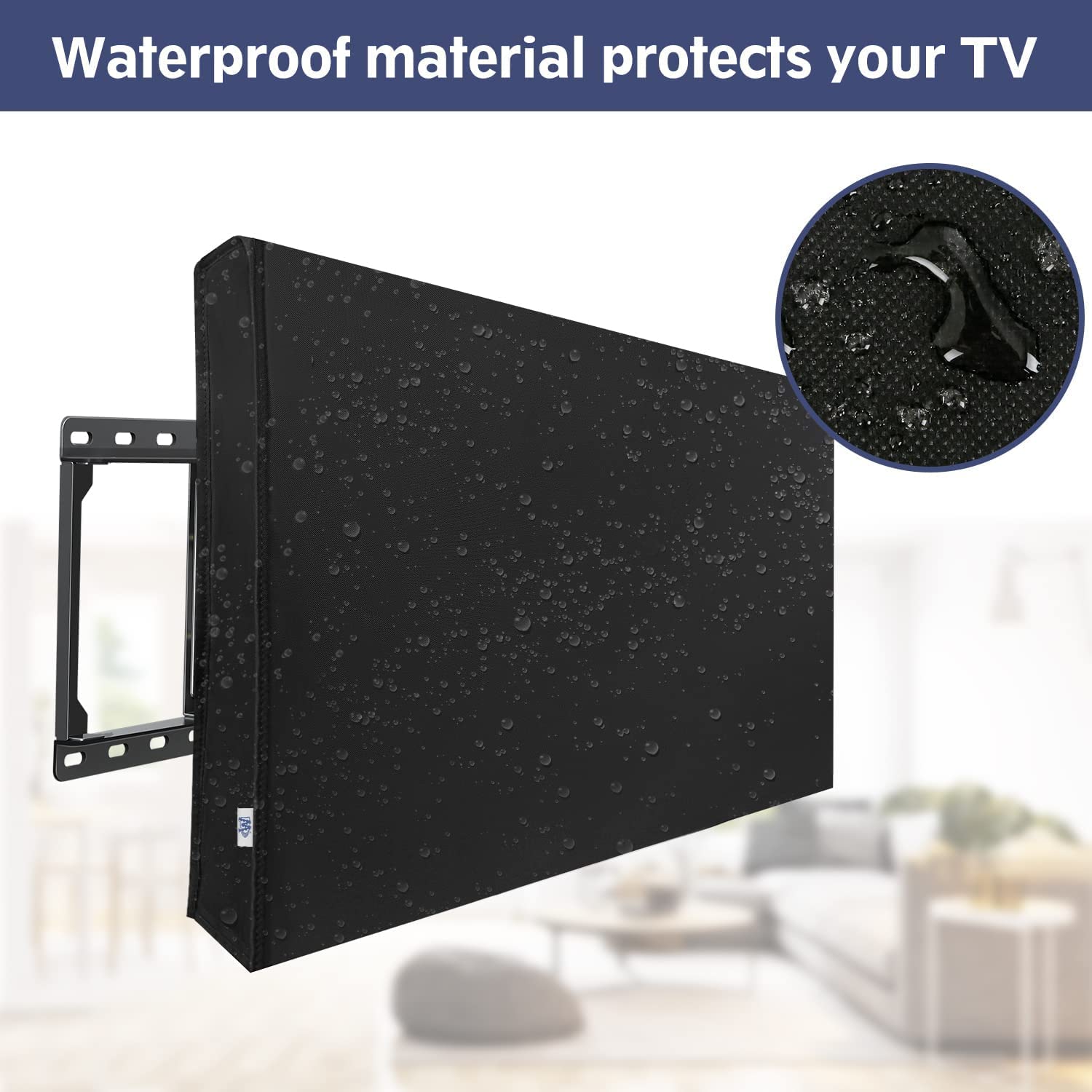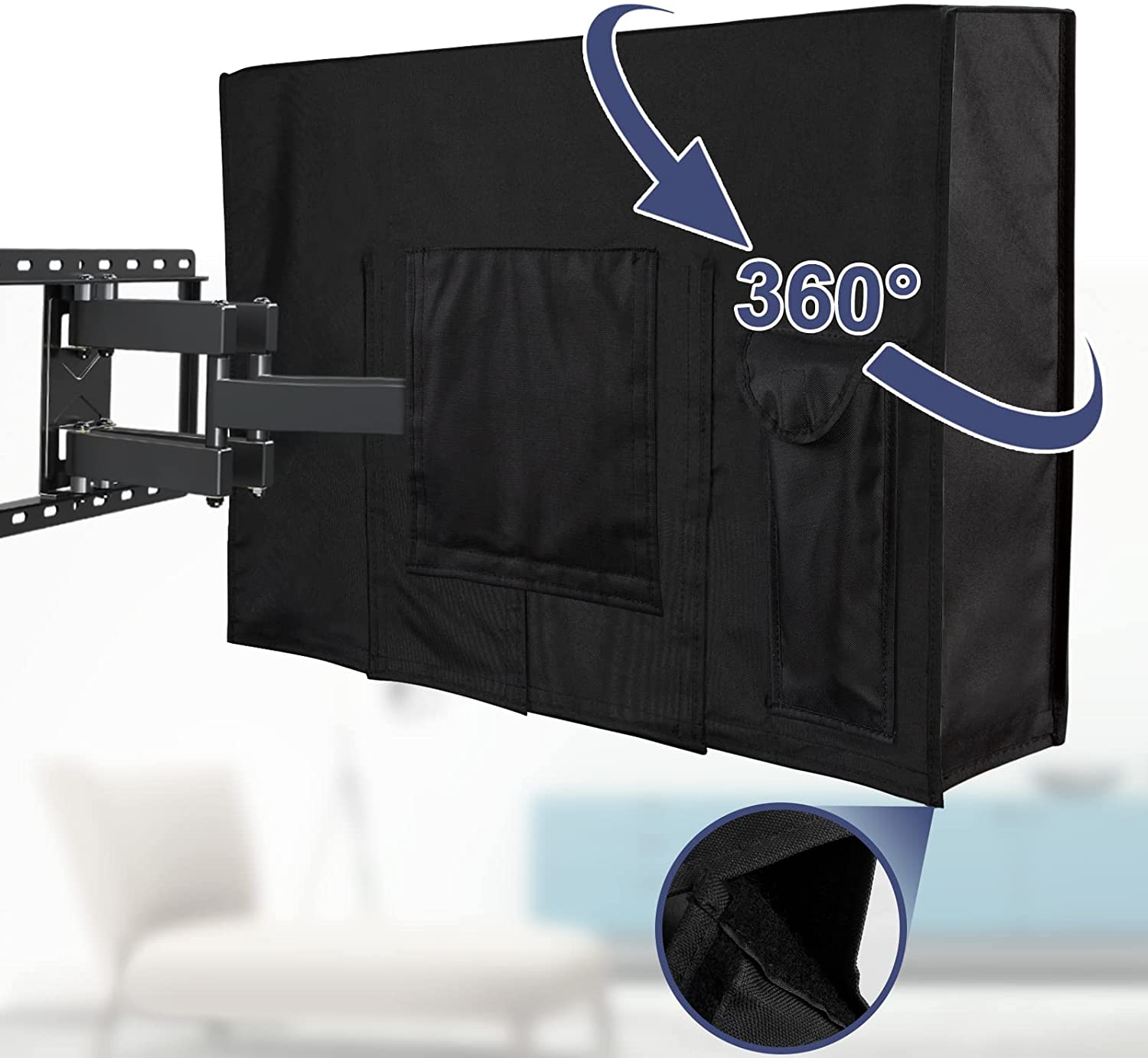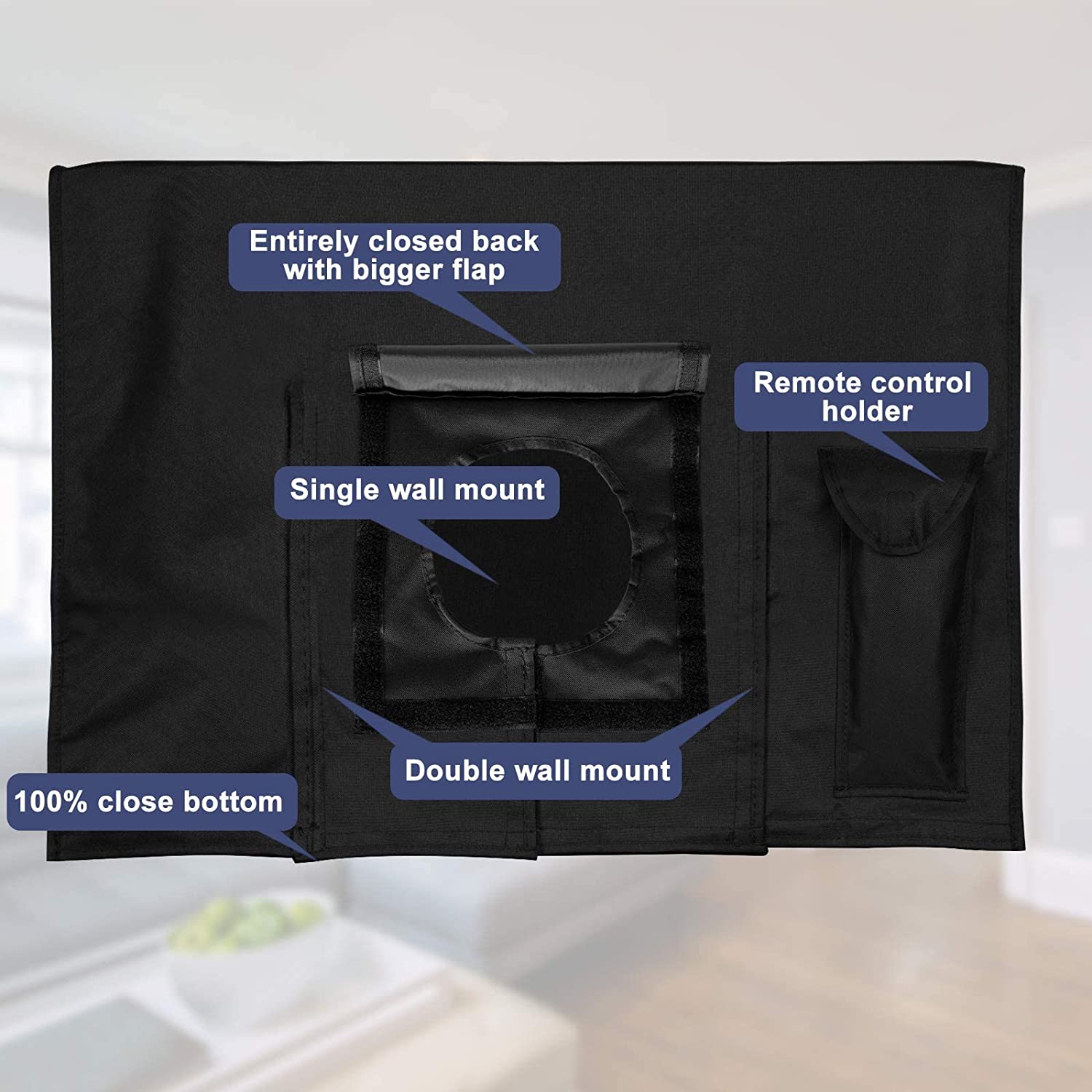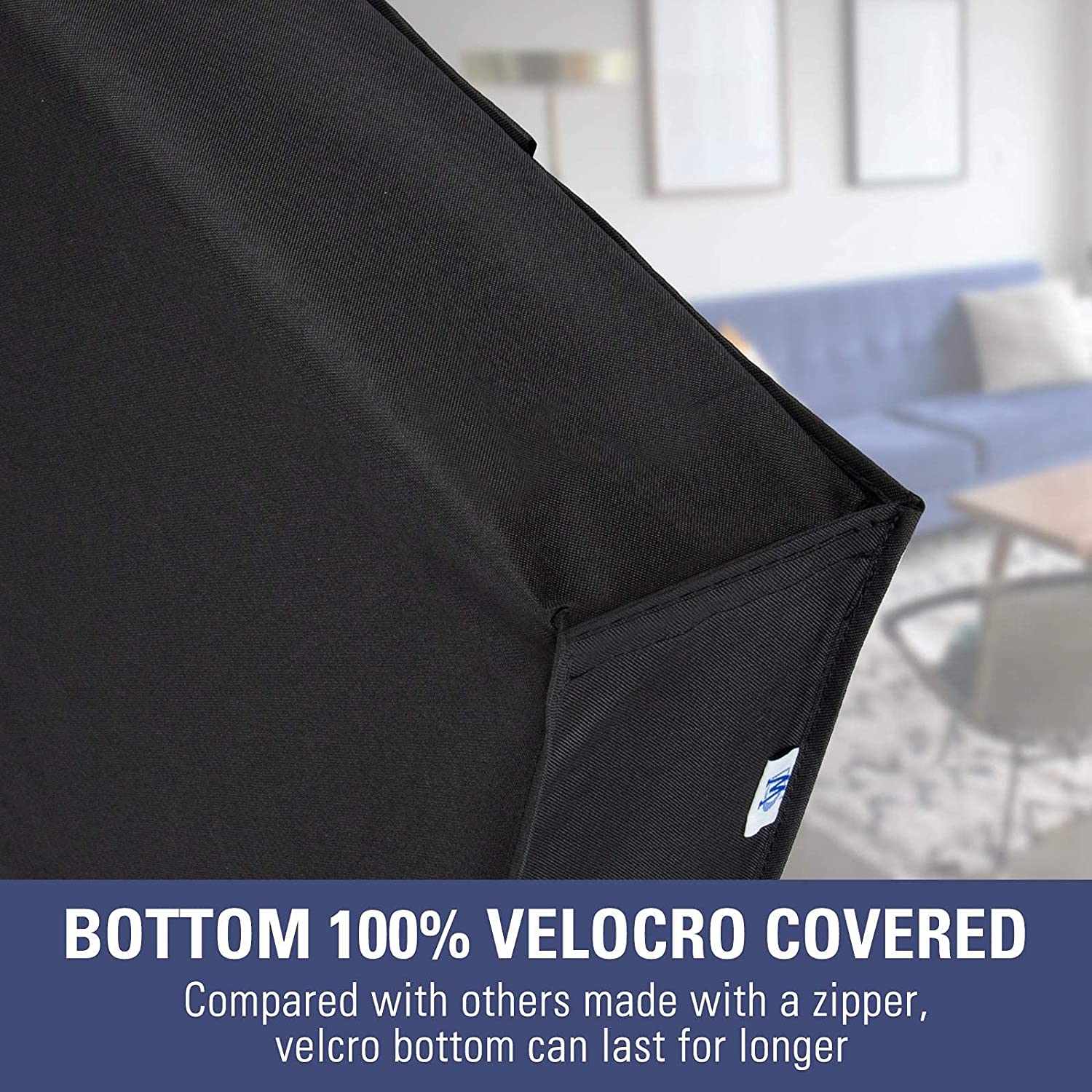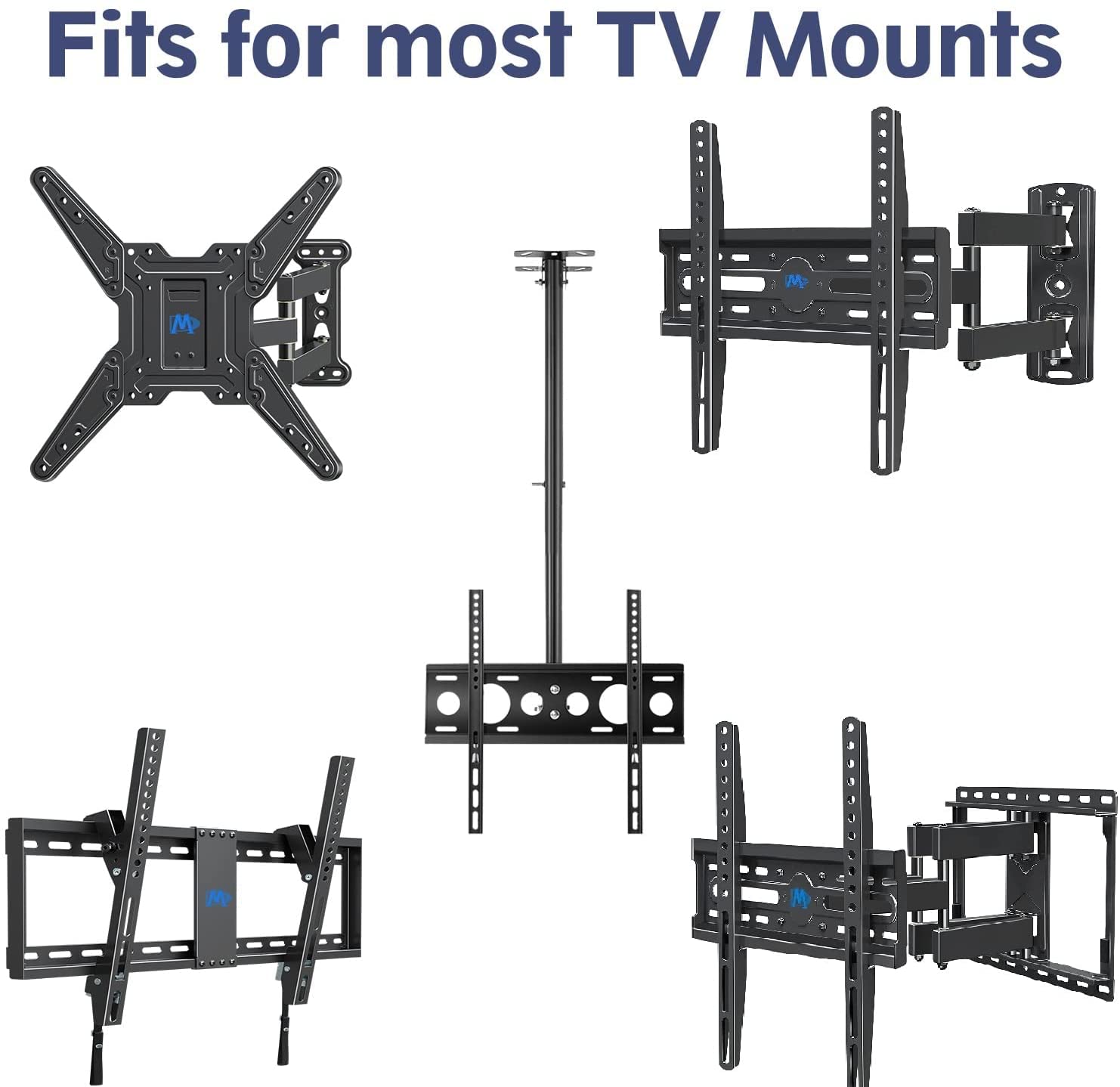 Regular price

Sale price

$19.99

Unit price

per
Type
Outdoor TV cover
TV size
For 30''-65'' TVs
Material
Polyester
Finish Type
Matte
Water Resistance Level
Water proof
Product dimensions

30"L x 4.5"W (30-32'')

38"L x 4.5"W (38''-40'')

40"L x 4.5"W (41''-43''), 46"L x 4.5"W (48''-50''), 52"L x 4.5"W (53''-55''), 60"L x 4.5"W (60''-65'')
Universal TV cover
The outdoor TV cover works with most TV mounts, ceiling mounts, and TV stands. It is designed in different sizes to fit 30''-65'' TVs. Before you make a purchase, please measure the TV size to ensure compatibility.
Outdoor TV cover
Want to hang your TV outdoor but afraid that it might get worn? When the TV is exposed to the outside for a long time, the TV can become malfunction and the TV mount can get rusty. But no worries. This TV cover helps cover the entire TV and protects it from being exposed to sunlight, rain, dust, etc. The outdoor TV cover is perfect for any outdoor places such as gardens, restaurants, hotels, marinas, poolsides, etc.
Your TV is 100% covered
Mounting Dream TV screen protector can seal the entire TV and get your TV 100% protected. Compared to other TV covers made with a zipper, Mounting Dream TV cover is 100% velcro covered which covers the TV bottom for a longer time.  It also has an additional pocket to store your remote control. Next time you watch the TV outside, you will get easy access to it. 
High-quality TV cover
Outdoor TV Cover is made of durable polyester and PVC fabric, providing year-round protection for TV. It is waterproof, weatherproof, and dustproof, which effectively defends your outdoor TV from water, dust, UV rays, and bird droppings. Inside the TV covers for the outdoors, the smooth inner fabric protects your TV screen from scratches.
Protect your TV effortlessly
Your TV can be covered effortlessly without using any tools. Slip it over your TV and seal it with velcro straps at the bottom and back. The TV outside cover protects every side of your TV including the bottom and provides the best protection for your outdoor TV.