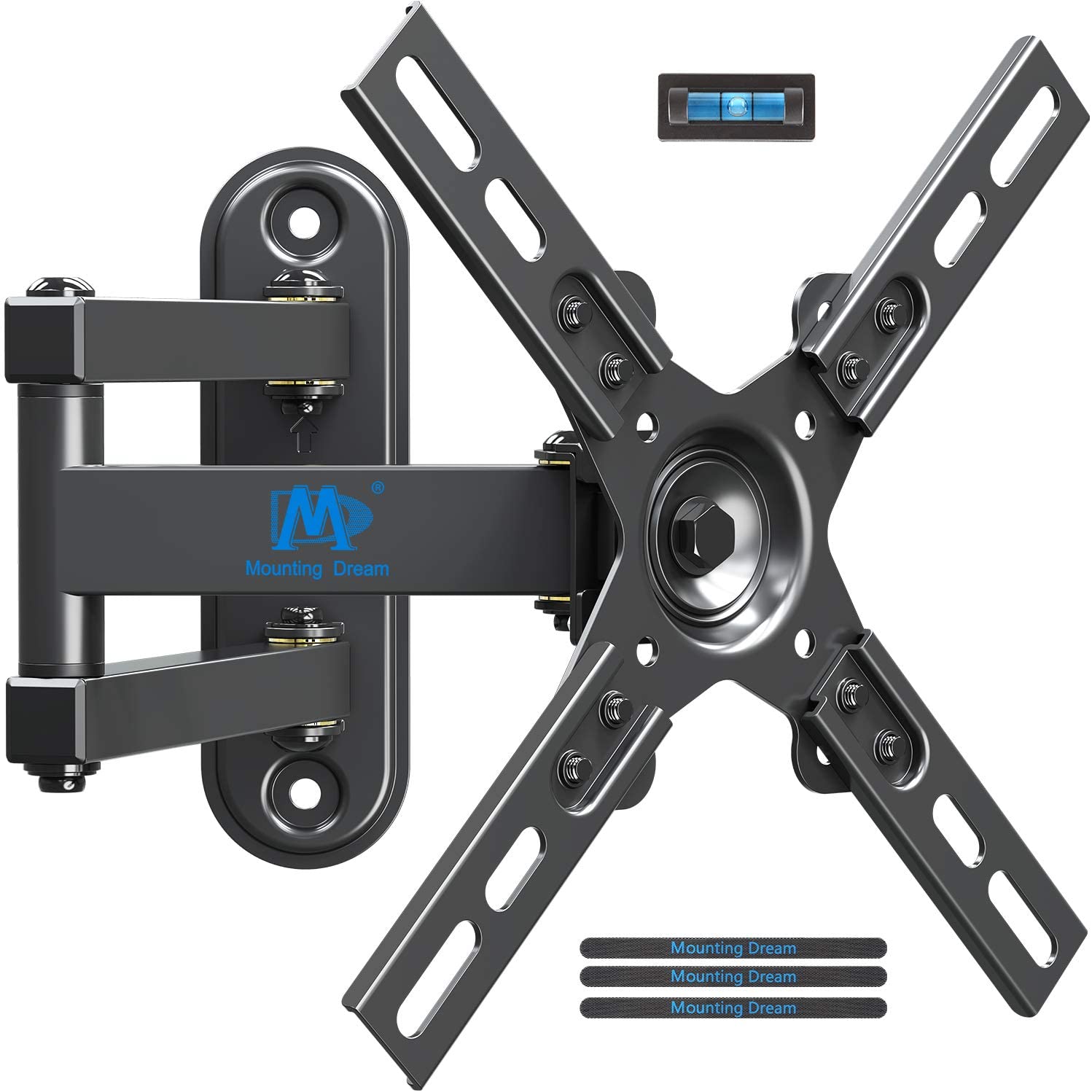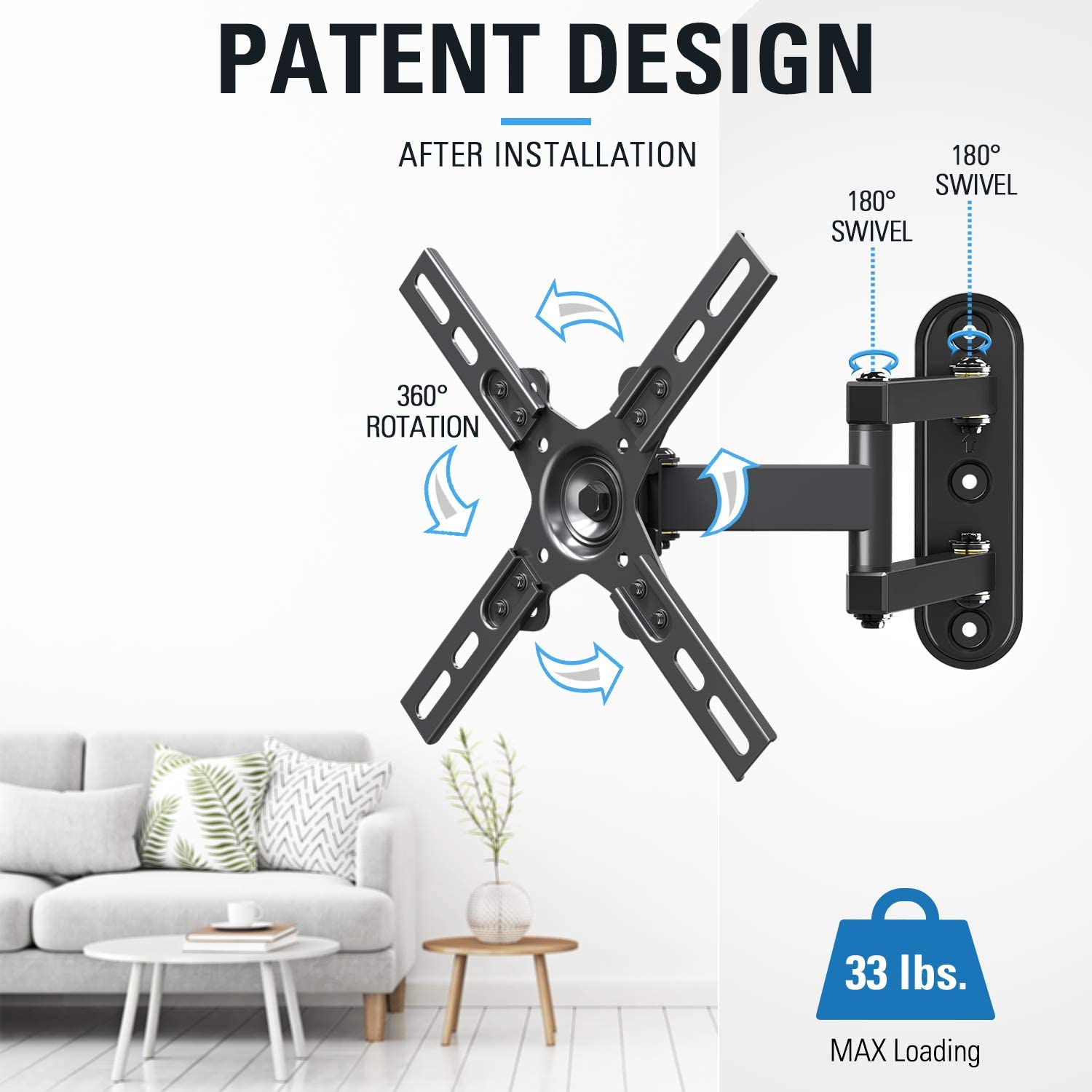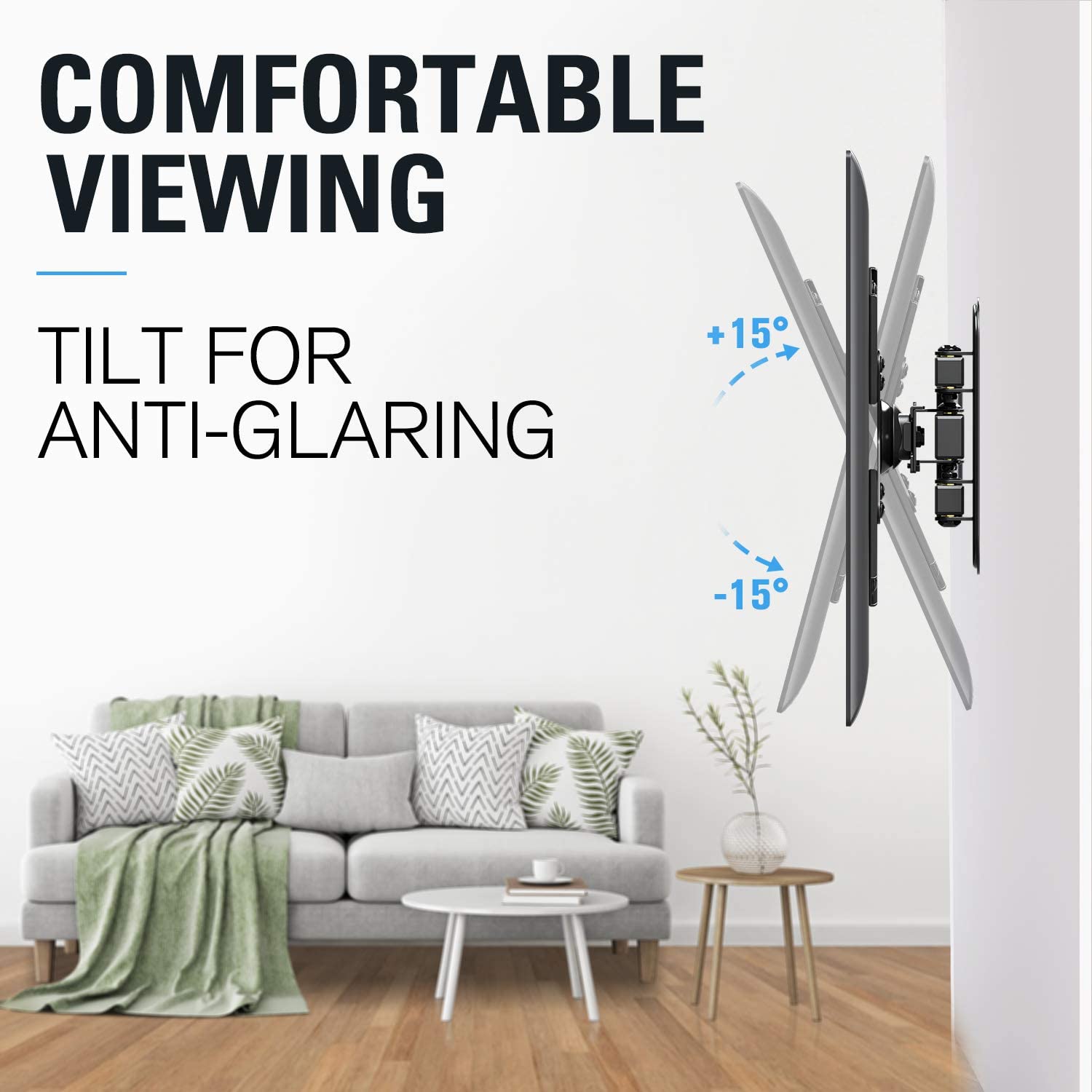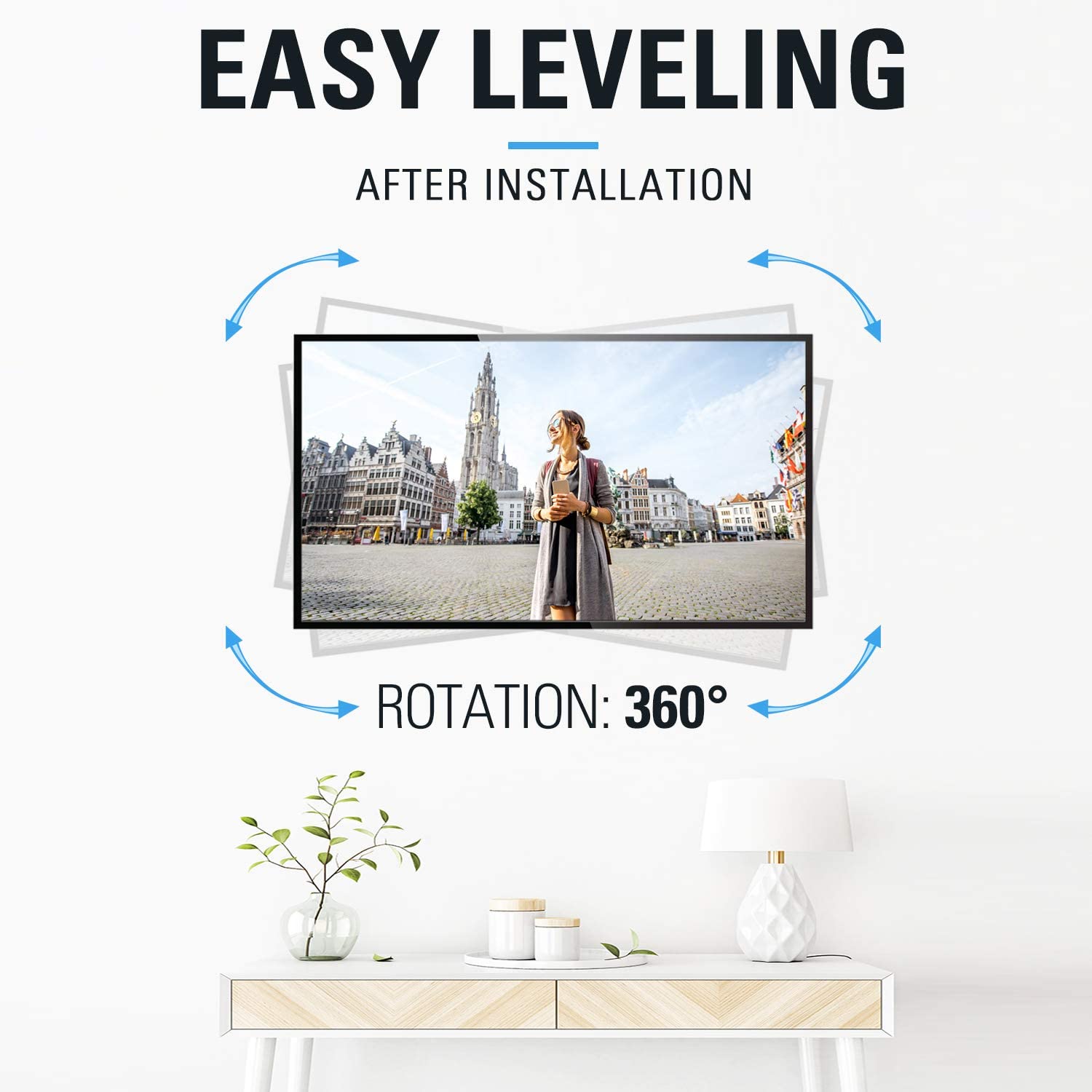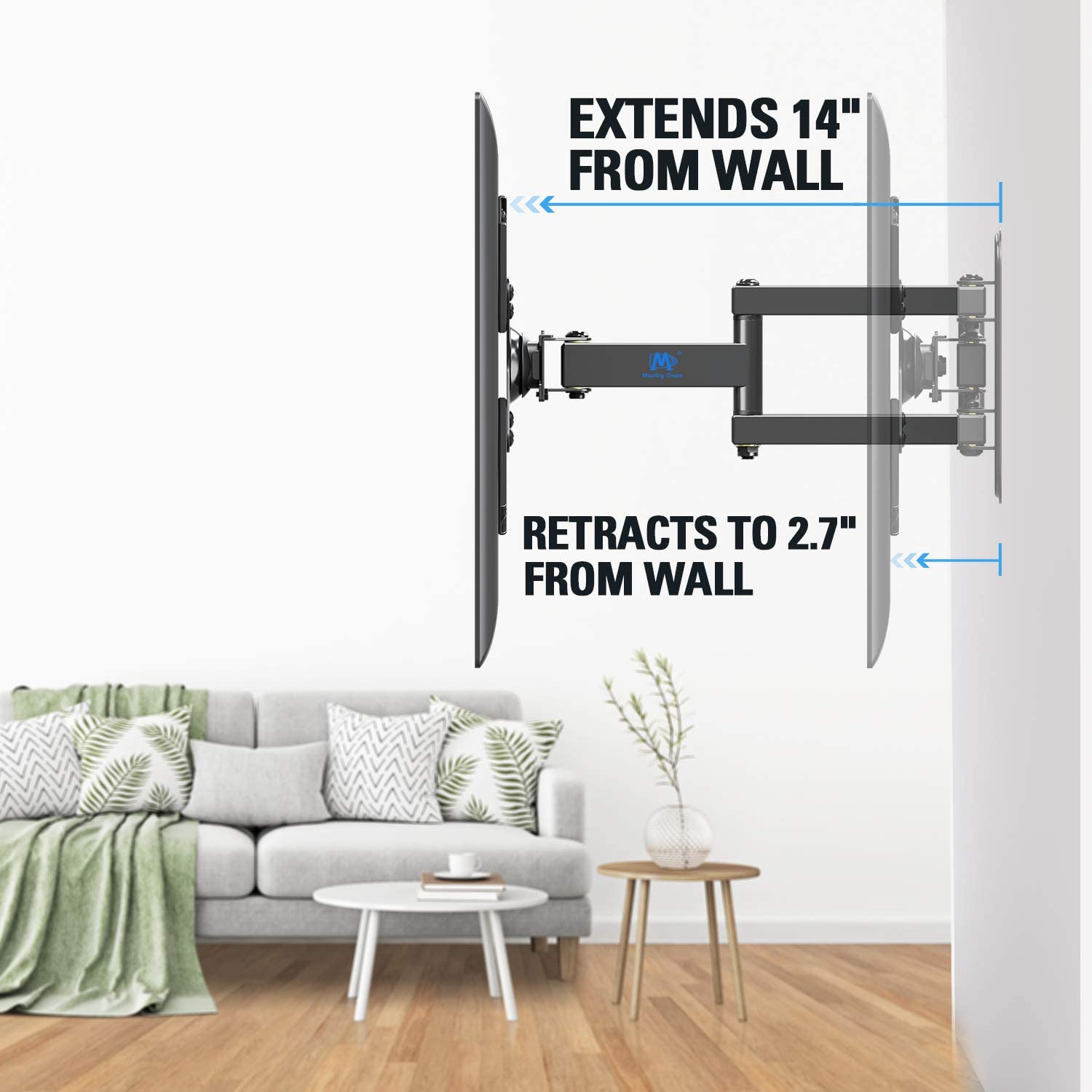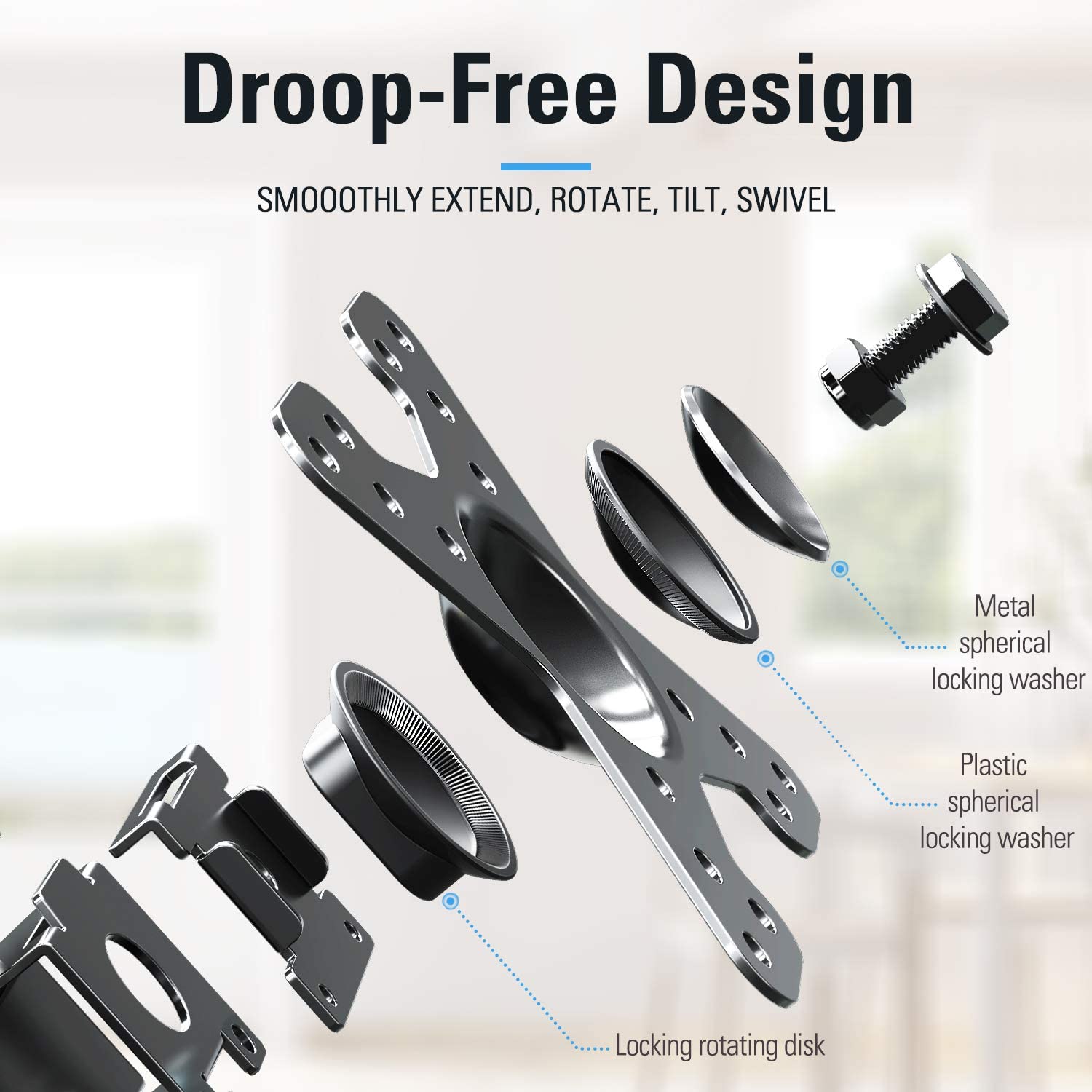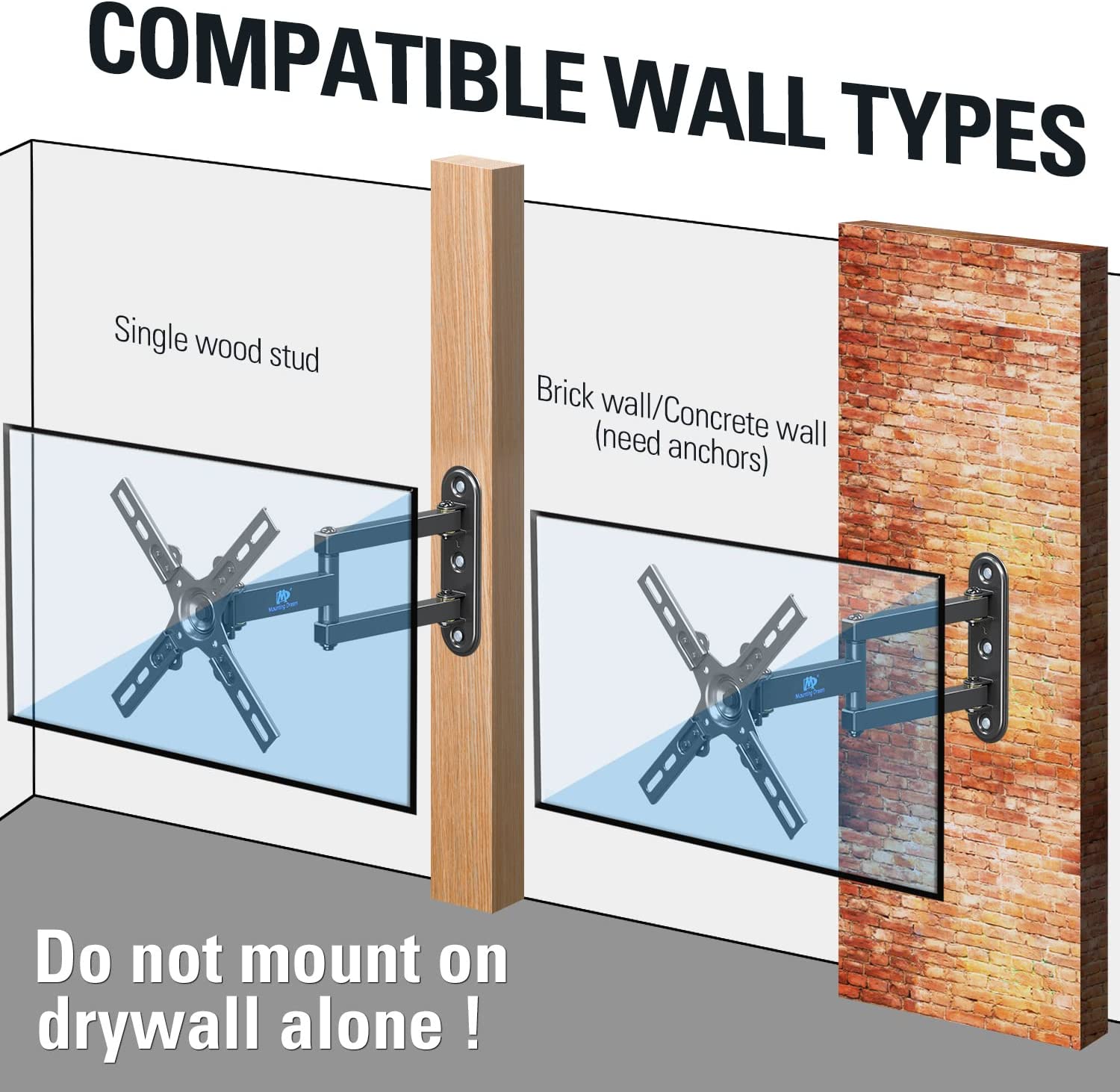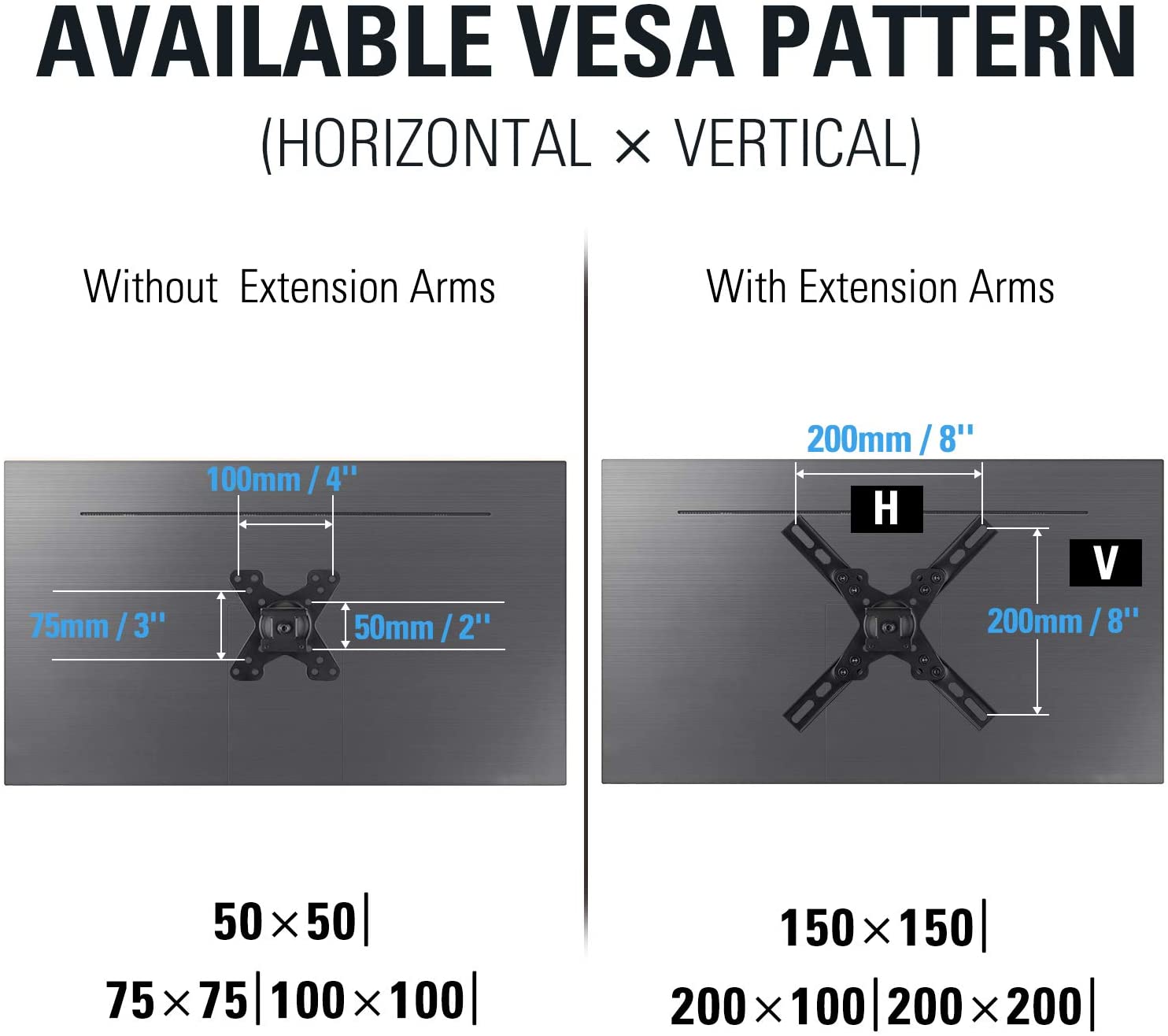 Regular price

Sale price

$24.99

Unit price

per
Model
MD2463-L
Type
Full motion TV wall mount
TV size
17''-39''
VESA pattern
50x50mm to 200x200mm
Weight capacity
33 lbs.
Swivel
90° left or right
Tilting
15° up and 15° down
Extension
2.7''-14''
Rotation
360°
Material
Cold Rolled Steel
Installation
Single wood stud or concrete wall
Product Weight
2.13 lbs.
Shipping Dimensions
‎7.72 x 13.66 x 7.48 inches
Warranty
10 years
MD2463-L TV hanger is compatible with small screen TVs in the kitchen, bedroom, gaming station and more.
TV mount for small TVs
This TV wall mount is designed for 17''-39'' small screen TVs supporting up to 33 lbs. Without the extension arms, it fits VESA hole patterns of 50×50 mm, 75×75 mm, and 100×100 mm. With the extension arms, it can also fit 150×150 mm, 200×100 mm, and 200×200 mm. It works with most TV brands, like Samsung, TCL, Sony, LG, Hisense, Vizio, etc. 
Full motion TV wall mount
This full motion TV wall mount helps place your TV perfectly for a better way to watch. With a 14'' of articulating arms from the wall, it can be swiveled up to 180 degrees to ensure you have the freedom to watch TV from different parts of the house. Featuring 360 degrees of rotation, you can turn the TV in a landscape or portrait position without any tool needed. Tilting the TV 15 degrees upward or downward can reduce glare to have a more comfortable view. 
Sturdy wall mount for TV
The wall mount for TV is structured by automatic robot welding technology, and it makes the whole TV mount sturdy and in good appearance. It has a droop-free design that delivers a smooth extension, rotation, tilting, and swivel. The combination of metal/plastic spherical locking washer and locking rotating disk ensures the TV won't fall off even when it rotates from horizontal to vertical. 
Single arm TV mount easily to install
 With a single arm and single stud design, the TV mount is easy to install. The assembly process can be done within 30 mins in 3 simple steps. 1. Attach brackets to the TV. 2. Mount wall plate to the wall. 3. Hang TV on the wall plate.
Package includes:
wall plate; VESA plate; 4 extension brackets; all screws in label bag; bubble level; Allen key; a guide manual in 6 languages.
Feel free to contact us
At Mounting Dream, our customer support is here to help 7 days per week. We are online to reply to your questions through email and we can answer your phone from Monday to Friday. How to choose, how to install, which screws to pick - Feel free to let us know what we can help with.
Customer support email (7 days per week): support@mountingdream.com
Wholesale TV mounts purchase email (7 days per week): sale@mountingdream.com
Phone number (10 am-6 pm, Monday to Friday): (626) 604-9048
Mounting Systems
It was a jkoy working with Mounting Systems .
Their staff were very helpful and made the ordering process simple and straigh forward .
The order was shipped promptly and we will be instaaling them both thois week.
Outstanding service
Solid
Perfect for my 32" monitor. It doesn't hide cables, you'll have to do that on your own, but the piece is very solid.