Universal Speaker Stands MD5402-2
 Save $4 when you use the code 4OFF at checkout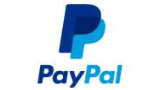 This pair of speaker stands upgrades your home theater setup, improving surround sound effects and increasing your immersive experience. It is compatible with Bose, Polk, JBL, Sony, Yamaha and most other satellite surround loudspeakers.
Versatile speaker floor stands
The speaker floor stands hold 2 bookshelf or satellite speakers. Each stand loads up to 11 lbs. It can suit different places, including home, music studio, game room, etc. 
Height adjustable speaker stands
Rear speaker stands with an extendable tube adjust the height of speakers from 33" to 42" for optimal listening experience. Simply adjust the height to your ear level by the knob without additional tools. You can also spin the adjustable tube to get the speaker aligned with the base or face in any direction you like. These surround sound speaker stands are perfect for the home stereo system.
Heavy duty speaker stands
With a square base for increased durability and stability, each bookshelf speaker stand is able to support a speaker up to 11 lbs. The base measures 9.8" x 9.8", which ensures speakers stand in a more stable and balanced position. Besides, the base is equipped with adjustable plastic feet for wood/cement/tile floor, and carpet nails for carpet. The large base can distribute the speakers' weight and the plastic feet or nails can keep speakers from wobbling. Regardless of what surfaces you place them on, speakers can stay firmly.
Speaker floor stands create a neat look
With a built-in cable hole, this floor speaker stand provides the ultimate wire management solution. The enlarged hole, which is 0.8'' in width and 1.73" in height, makes wire management much easier. Cables from speakers can go through the hole and run down the tube, which keeps messy cables or wires out of sight. It avoids clutter and creates a neat appearance for your home theater or other setups.
Universal speaker stands
Mounting Dream speaker stands are designed can work with speakers of 9.4"(D) x 18"(H) max size with mounting holes up to 13'' height. The adjustable attachment bracket offers 3 attachment options available for different speakers. It is designed for speakers with a vertical hole and a keyhole, and the square top plate holder for wooden speakers without a hole.
Quick and easy assembly
The floor speaker stands come with standard mounting hardware kits and easy-to-understand user instructions in the package, so you can quickly complete the installation in 3 steps. For more vivid and straightforward instructions, check the installation video on YouTube.
Step 1: choose rubber feet or carpet nails according to the floor type.
Step 2: Attach tubes and speaker attachment to the base.
Step 3: Attach speakers to the assembled stand. There are 3 different options for different speakers.
Package includes
base; bottom tube; adjusting tube; speaker attachment; all screws in label bag; Allen key; user manual
Feel free to contact us
At Mounting Dream, our customer support is here to help 7 days per week. We are online to reply to your questions through email and we can answer your phone from Monday to Friday. How to choose, how to install, which screws to pick, any questions regarding Mounting Dream - Feel free to let us know what we can help with.
Customer support email (7 days per week): support@mountingdream.com
Business purchase email (7 days per week): sale@mountingdream.com
Phone number (10 am-6 pm, Monday to Friday): (626) 604-9048
Excellent Stands for Samsung HW-Q950A Surround Speakers
I purchased this item for use with my Samsung HW-Q950A surround speakers. The order arrived quickly and the assembly process was easy to follow. These stands are solidly built and are shipped with both solid-floor and carpeted floor pads. The speaker wires can easily be hidden inside these adjustable height stands, making them look great in the living room.
| | |
| --- | --- |
| Model | MD5402-2 |
| Type | Speaker stands |
| Recommend speaker size | 18 inch(H) × 9.4 inch(W) |
| Weight capacity | 11 lbs. |
| Height adjustment | 33''-42'' |
| Product Weight | 13.02 lbs. |
| Shipping Dimensions | 18 inch(H) × 9.4 inch(W) |
| Warranty | 10 years |
All Products are free shipping to US 48 States.
Orders will be shipped by FedEx, UPS, USPS, or Amazon Logistic. The lead time is about 3-6 business days without carrier delay.
If our products don't work within 30 days of purchase, please email us at support@mountingdream.com to get professional help. If our technical staff can't resolve your problem, we will send you instarucitions to return.